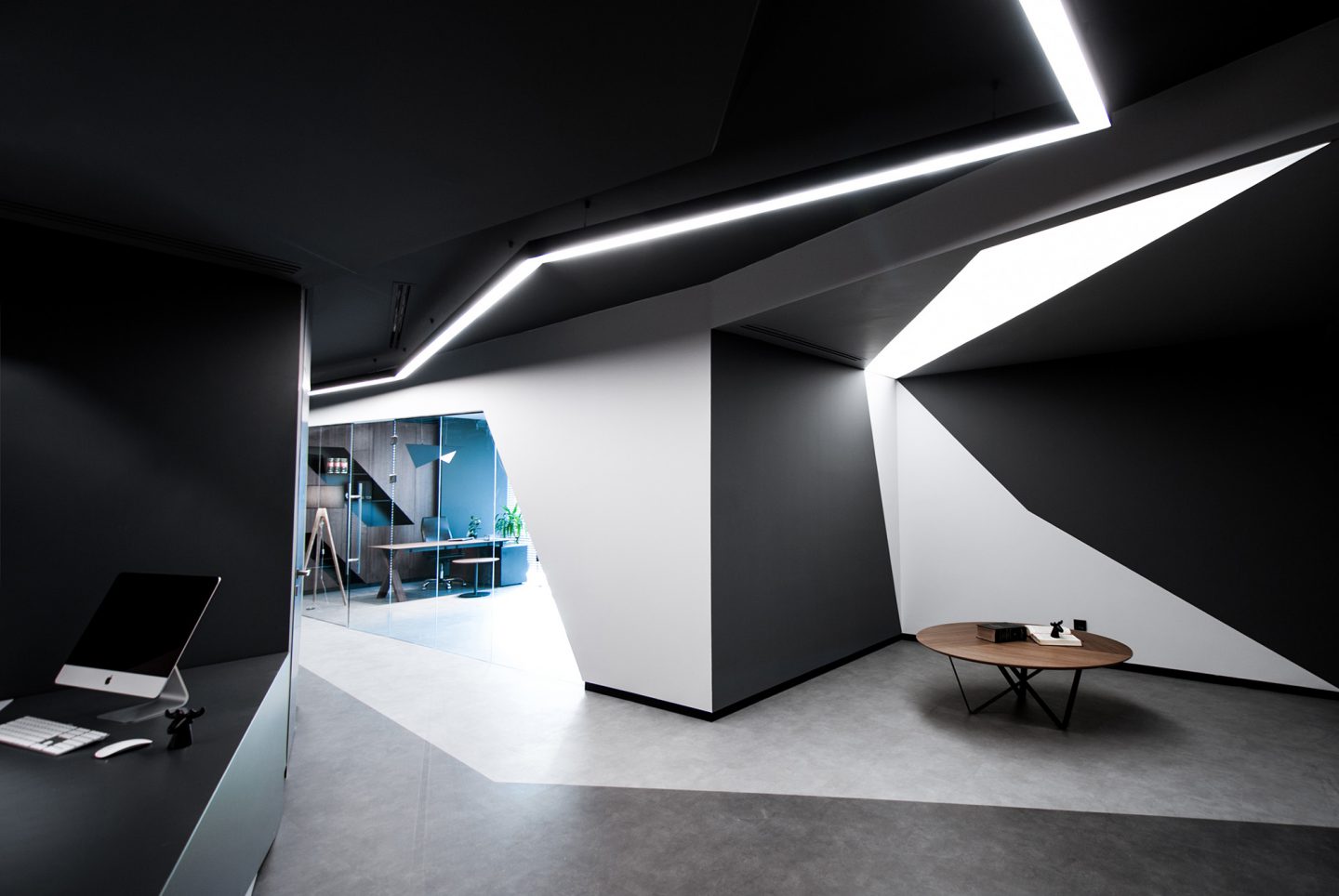 CT Law Office
Location
Istanbul, Turkey
Architect
Alper Derinbogaz
Team
Samim Magriso, Gül Ertekin, Ayda Agaoglu
Project Credits
Photography: Büşra Yeltekin
Video: Volkan Cagalı, Ahmet Budak and Ferdi Alıcı
Client: CTHB
The CT Law Office is a refurbished space inside an office building that is structured within a repetitive standard building grid. The interior formation, however, challenges this rigid grid to create a tension between the linear and nonlinear.
The corridor behaves as a transitional zone between the lawyers and the clients. This longitudinal space divides the service spaces from the offices, and then ends at the management room. Surfaces are distinguished by colors and materials. The service functions are clustered in dark gray, and the storage spaces sport wooden surfaces.
The slim linear lighting on the ceiling guides visitors between spaces that are organized hierarchically in terms of their use. Lighting fixtures are specifically designed to align the tectonic of the design language. Depending on the viewers' perception, the folded metal plate is, on one hand, a horizontal line, and on the other a non-orthographic object, like the mathematical conception of referential relationships, covariance.
All the forms are meaningful at dynamic perspectives rather than certain angles, which are hard to represent in two-dimensional representation mediums that need to be spatially experienced. The CT Law Office is located inside a very conventional orthogonal office building structure, and represents the inherent qualities of the law institution, with its nonlinear yet unbiased and strong tectonics. The tensions between the orthodox rectangular volumes and the oblique surfaces, as well as the contrast between cold and warm materials, also embody the occupants' intrinsic values of their profession.