Verona Condense
Team
Melis Ekizce, Saygın Özcan, Aras Kalkan, Nur Seda Şahin, Thibault Jalby
Project Credits
Project Partners: Marmomacc, Platfrom Architecture and Design, Garfangana Innovazione, Salon
Production Team: Stefano Coiai, Marco Lombardi, Gabriel Ferri, Domenico Tassone
Direction and Video: Hikmet Güler
Special Thanks: Luca Molinari, Simona Finessi, Angelo Dadda, Anna Masello, Cristina Bigliatti, Dilek Öztürk, Zeynep Kuban, Serkan Taycan, Carlo Berizzi
Designed for The Soul of the City Exhibition as part of Marmomac 2017
"The Condensed installation has successfully navigated the long-established relations between stone, city and form, to create a 21st century iteration of stone using digital tools. The tools have changed but, as Derinboğaz's architecture shows, the ability to fashion stone to our times still retains the traces of human habitation dating back thousands of years." – Gökhan Karakuş, Arredamento Mimarlık: Issue 315.
Verona Condense, an installation designed by Salon, showcases how the essence of natural stone and the city are concentrated through similar formations.
In the metropolises of today, we do not have enough space, time or tolerance to expand the gaps. We are getting closer and even tightening / squeezing in cities. We are intensifying. In the same flow of time periods in history, we have been seeking to create more and exist more.
Based on Nero's Rome, dating back to the 1st Century AD, Condense reflects how man-made structures behave as intensely as natural elements. Emperor Nero created divisions in the city to separate structures from one another. At that time, Rome was the first city ever to apply the parcel system, changing the possession status of society. This period witnessed the birth of the concept of property.
Taking Nero's Rome as a reference, we can develop different readings for today's metropolis.
The idea of the installation is based on creating a connection between the formations of natural stone and the emergence of cities. While investigating the relationship between the cities and the formations, the design team took the way Metamorphic rock responds to gravity and pressure as a reference.
Metamorphic rocks form through the exposure of any other existing rock to extremely intense heat and pressure.
Just as gravity and pressure form the Metamorphic Rock; urban facts such as migration, housing, trade and finance compress the city. In Condense, this transformation of pre-existing and current forms generates a future projection for cities through the surfaces of natural marble walls. Rethinking the wall as a fact representing a concentrated city, Condense shows these intense formations by taking the crystals of the marble as a design language, reflecting marble's natural spiral form and cycle within the installation.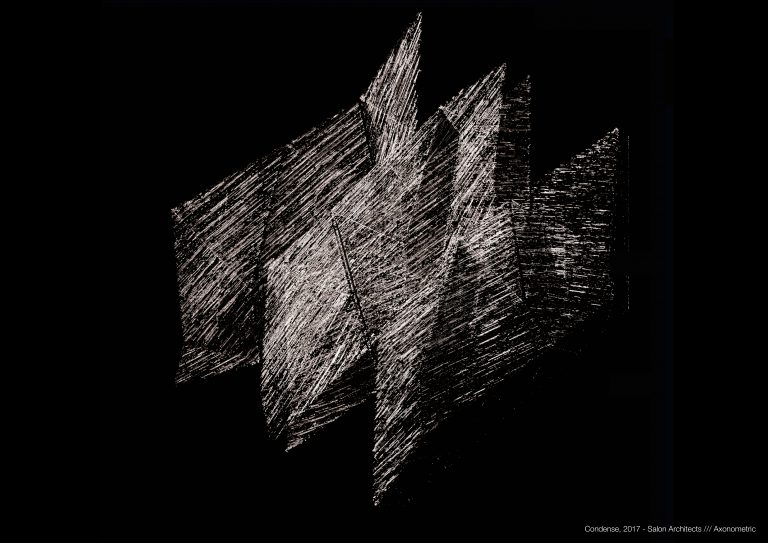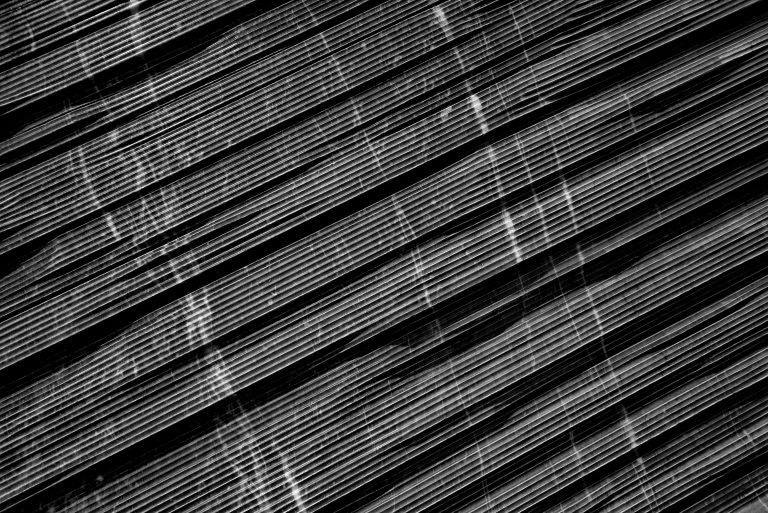 Alper Derinbogaz's design work has continuously focused on the intersection of technology and form in architecture. As the nature of technology in architecture has started to shift with the ascendancy of digital fabrication, Derinbogaz has increasingly focused on how advanced forms can be made using computation and new fabrication technologies.
Gökhan Karakus