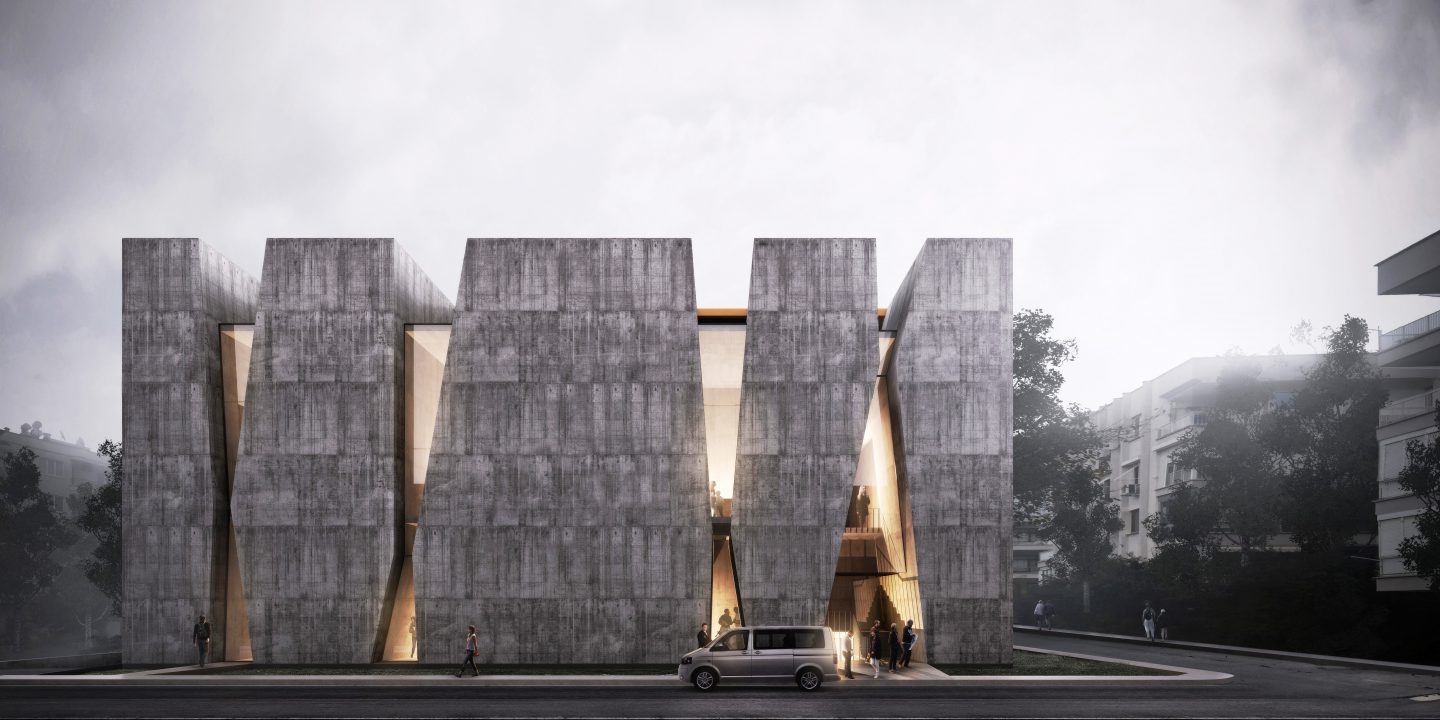 Parkopera
Architect
Alper Derinbogaz & Hakan Tüzün Şengün
Team
Orçun Girgin, Aysu Aysoy, Şevki Topçu, Ecem Çınar
Consultants
Oğuz Cem Çelik, Cem Altun, Nurgun Tamer Beyazit, Metin Deniz
The Muratpaşa Performance Center is a cultural facility that co-exists with a neighborhood park between apartment blocks on a neighborhood scale, giving opportunities and providing equipment for amateur and professional groups. The building is a center of attraction on a city scale, especially for the western part of Antalya, which is full of residences and hotels, and offers a two-way cultural program, while providing a venue and equipment for performances. This cultural program includes a show center, a studio, and a 400-capacity opera stage on the one hand, and it also includes a multi-purpose lounge facing the park where the neighborhood finds its living space. The opera hall can meet the requirements for an opera with audiences up to 400, three-sided stages, an orchestra pit, a sofrito, a service lounge, and stage elevators.
Awards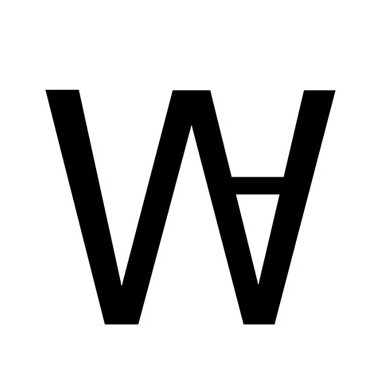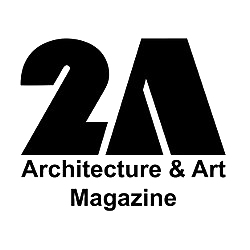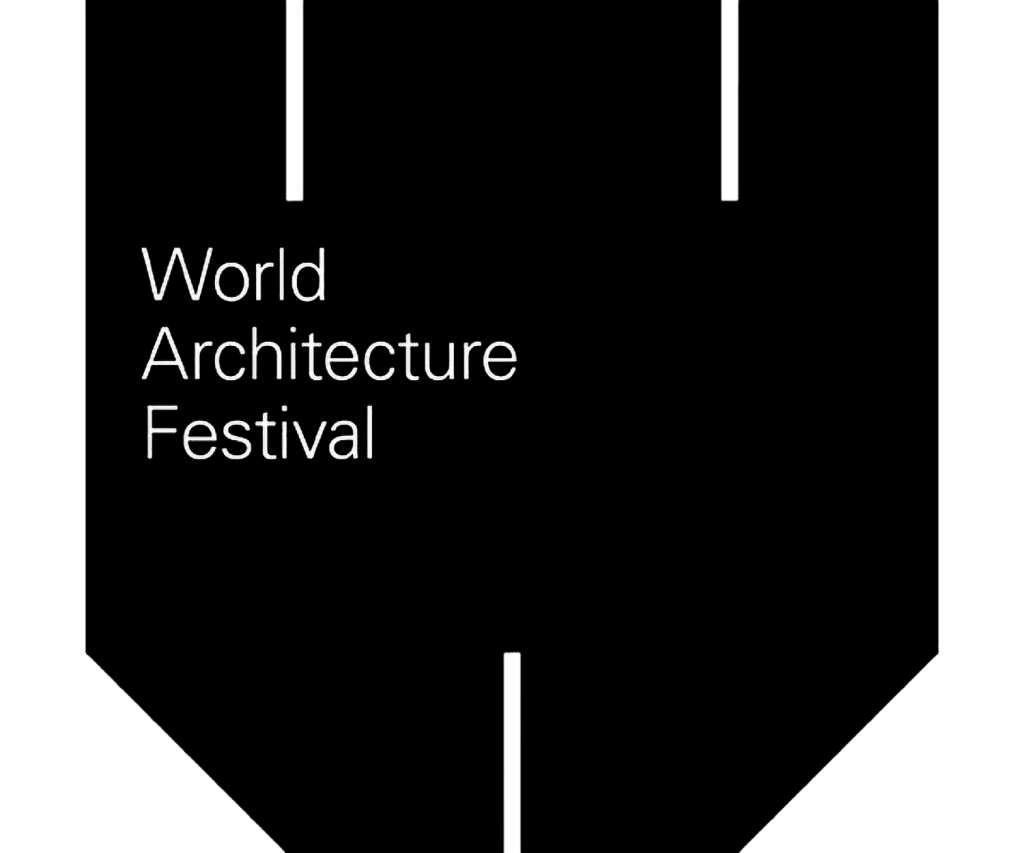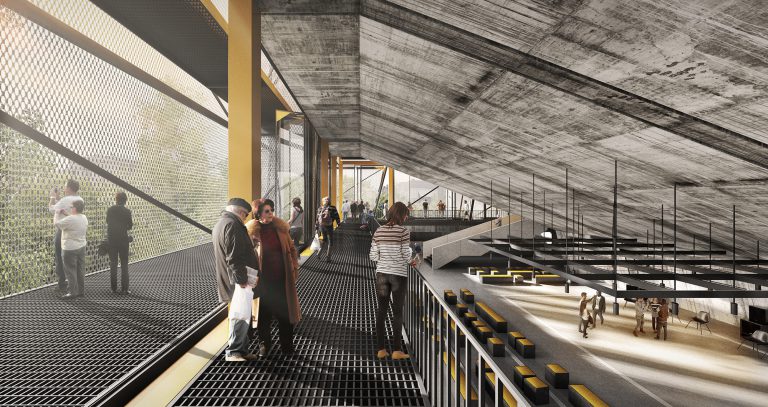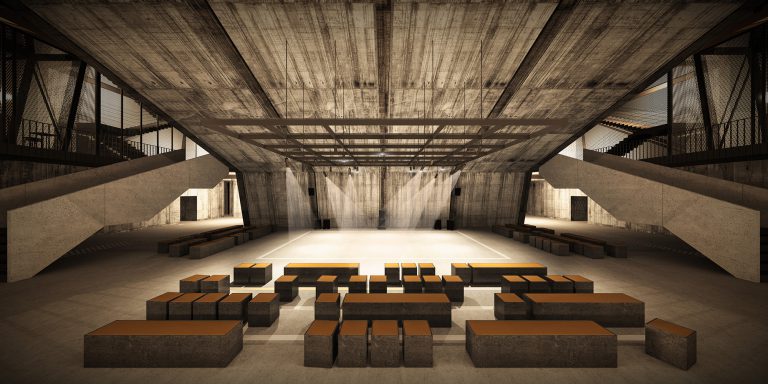 Parkopera hosts shows, concerts, and similar activities at certain hours of the day. The lounge, which is integrated with the PARK life throughout the day, aims to host externally-organized cultural events, and to make these events accessible to everyone on a neighborhood scale. The hall has a busy schedule with the show center, studio and rehearsal rooms, and the lounge overlooking the park opens up to park life in harmony with the daily rhythm of life on a neighborhood scale.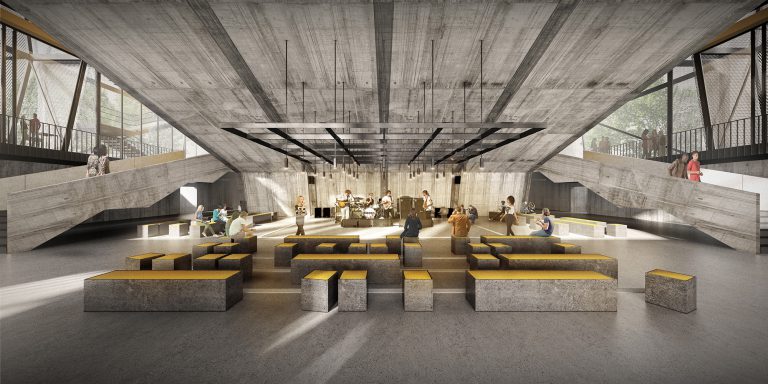 This concept entails an intelligent interplay between a monumental and sculptural design aesthetic, whose solid-cement effect is only simulated, however. A magnificent concept, featuring an imposing effect from a distance and amazing lightness close up.
German Design Award Jury Statement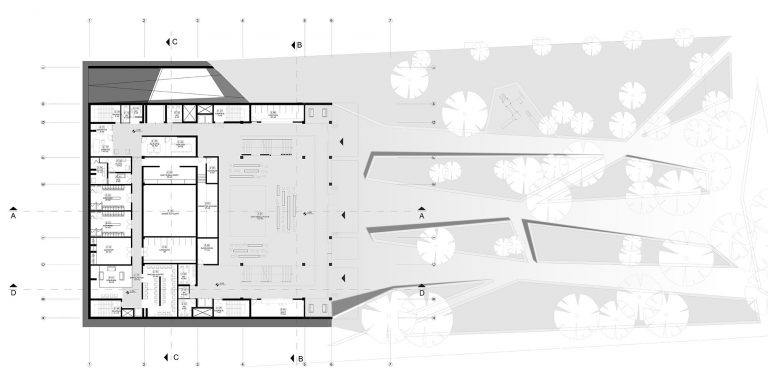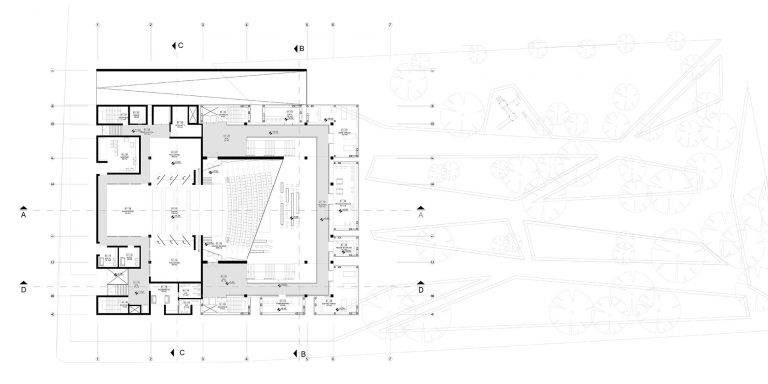 On the upper level of the foyer, the PLATFORM is used as an audience platform for different types of shows. The lodges attached to the PLATFORM, on the other hand, have been designed as a mezzanine floor to serve as a café, bookstore, bistro or other similar functions.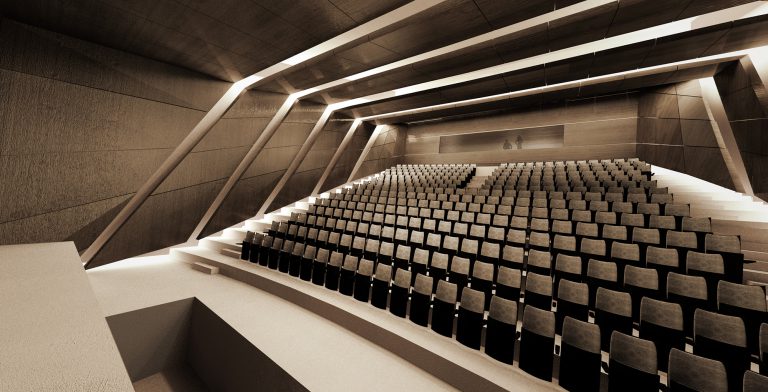 Parkopera, located in Antalya Muratpaşa on a site which is open all around, and next to a neighborhood park, attempts first and foremost to minimize the mass required by the program. The building has links with all the neighboring apartment blocks, and produces a fragmented volumetric order that can also be observed from above. The two separate scales of the hall and the auxiliary spaces in terms of their spatial, structural and functional properties, are merged into the unique language of the building.

Required spaces are organized in such a way as to allow the multi-purpose foyer to open up to the trees, the children and the sounds of the street in the direction of the park, while situating the opera hall, the artists' entrance, the rehearsal rooms, the studios and workshops in the southern part of the building. The building is thus shaped to feed off the daily life of the neighborhood.