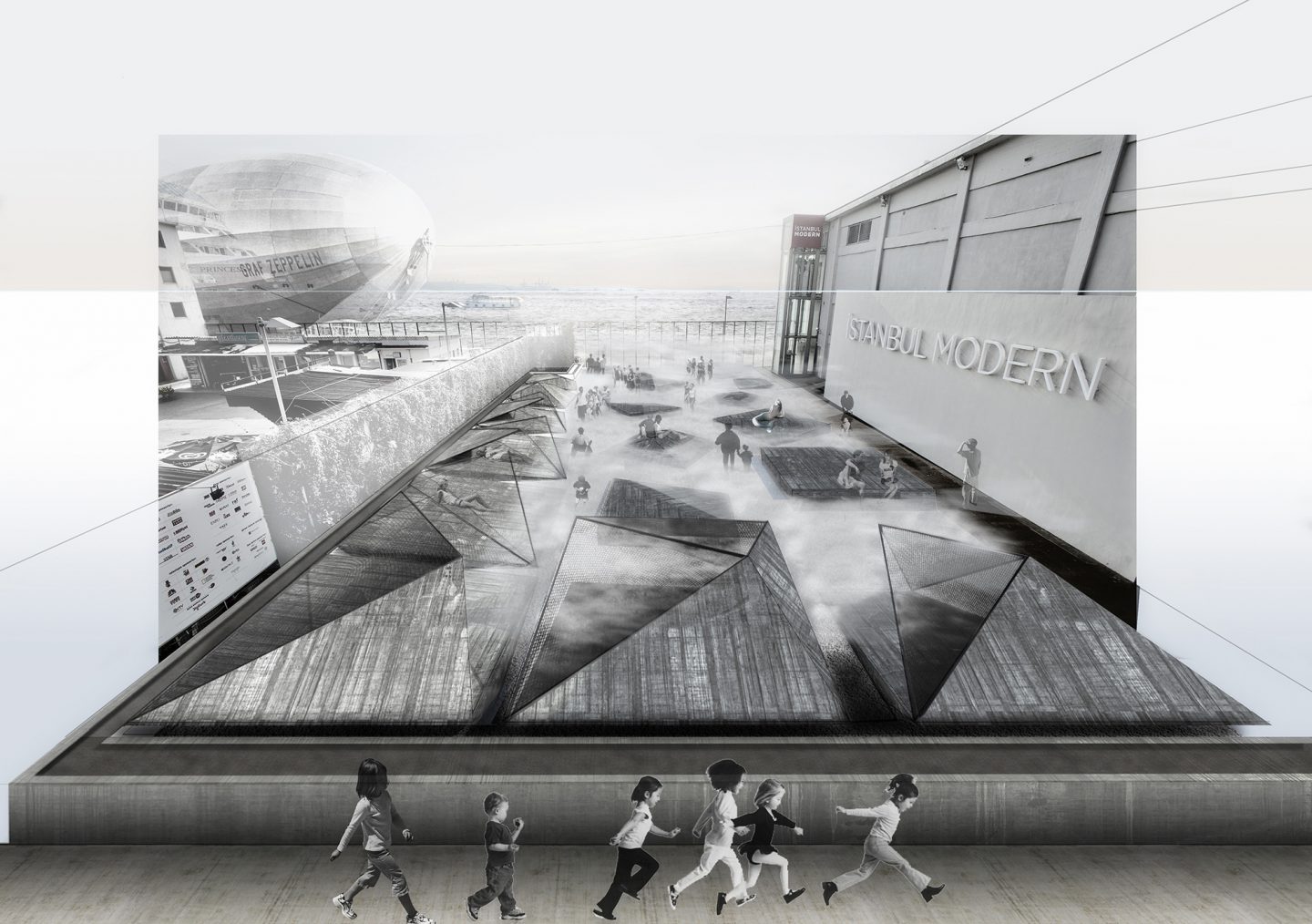 Haze PS1 YAP
Location
Istanbul, Turkey
Architect
Alper Derinbogaz in collaboration with Refik Anadol
Team
Samim Magriso, Ahmet Ünveren, Aykut Özen, Gül Ertekin
Project Credits
A/V Artist: Ferdi Alıcı
Engineering: Buro Hoppold
Thanks to: Yasemin Keskin Enginöz, Banu Durmusoglu, Ceyhun Derinboğaz, Enise Burcu Karaçizmeli, Melih Altınışık, Salih Küçüktuna, Oğul Öztunç, Hülya Deniz, Wedream.co
Client: MOMA / İstanbul Modern
Haze YAP is a pavilion that shifts the perception of a specific shore condition of Tophane Pier with an experiential design.
As the installation transforms Istanbul Modern into a garden of stages, it also prepares an unexpected architectural condition for the distant relationship of Istanbul and the sea. The space brings water and people together in a unique fashion in the middle of a 1.5 km customs border wall, which is located in the city center.
Haze creates its own cool microclimate on the warmest days of the year, and also hosts various intriguing events. The pavilion facilitates self-organized events for the public to allow the diffusion of social clusters and to create mutual understanding among them. It has 3 different stages surrounded by various seating platforms, as well as shaded lodges.
The mystery of this hazy space that resembles floating platforms in the water is the cool air that consists of micro water particles sprayed from about 200 nozzles.
As the day gets darker, the space transforms into a virtual installation fusing the digital and physical, almost as it merges the sea and the land.
Platforms, lodges and seating elements are made out of Ferro-concrete lightweight modules, which is different from the common use of concrete in Istanbul. After summer, these modules will be re-used on different shores with different functions to activate these selected areas.