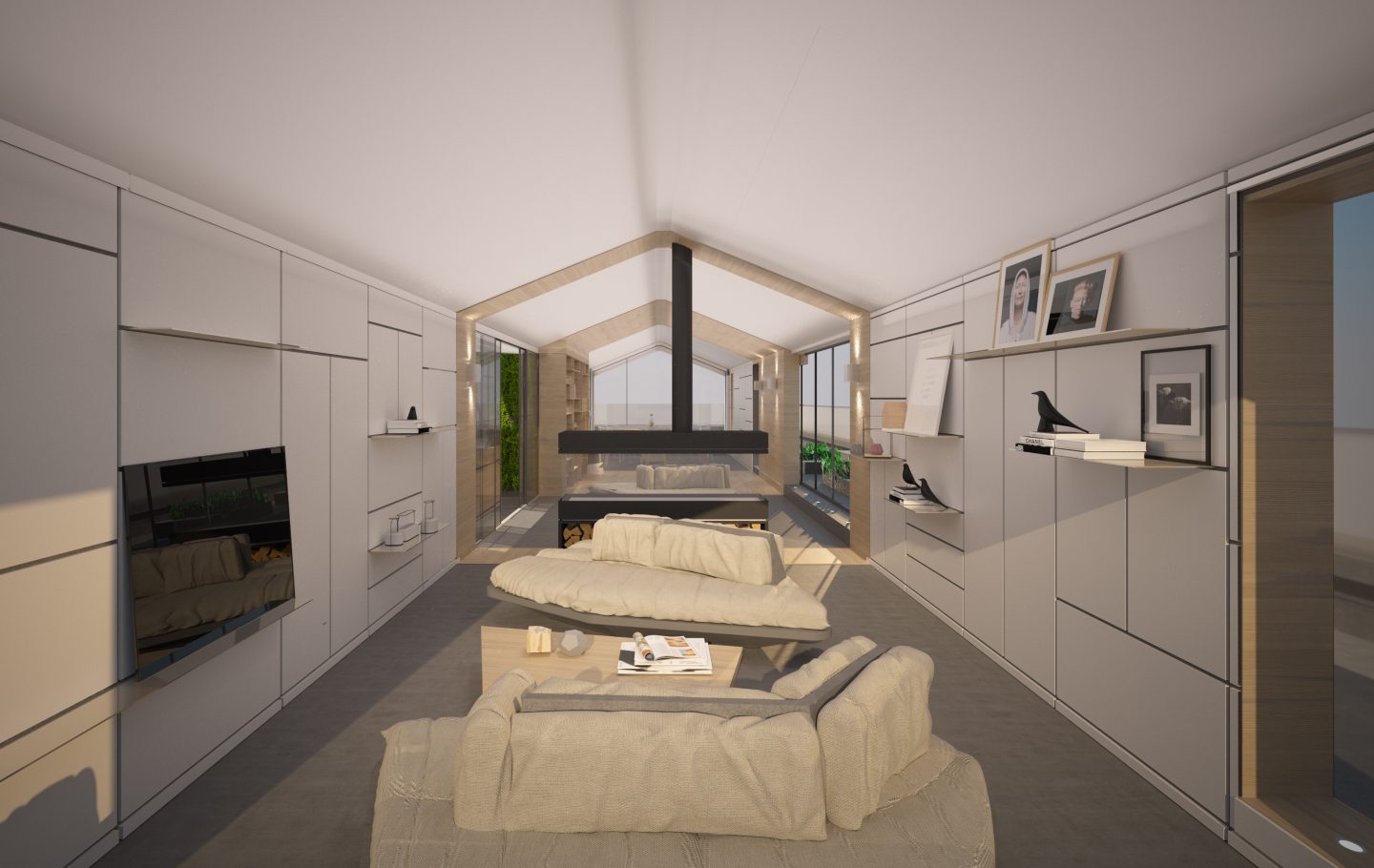 The HUB Mecidiyeköy
Location
Istanbul, Turkey
Team
Thibault Jalby, Ecem Çınar
The Project is located in the Mecidiyeköy part of the Şişli district on the western side of Istanbul. It is a six levels housing building. A retail space is provided on the ground-floor. Also, on the rooftop, you have an attic which will host a high-end penthouse. In between are located four stories of different flat types (from the studio to the 1+1).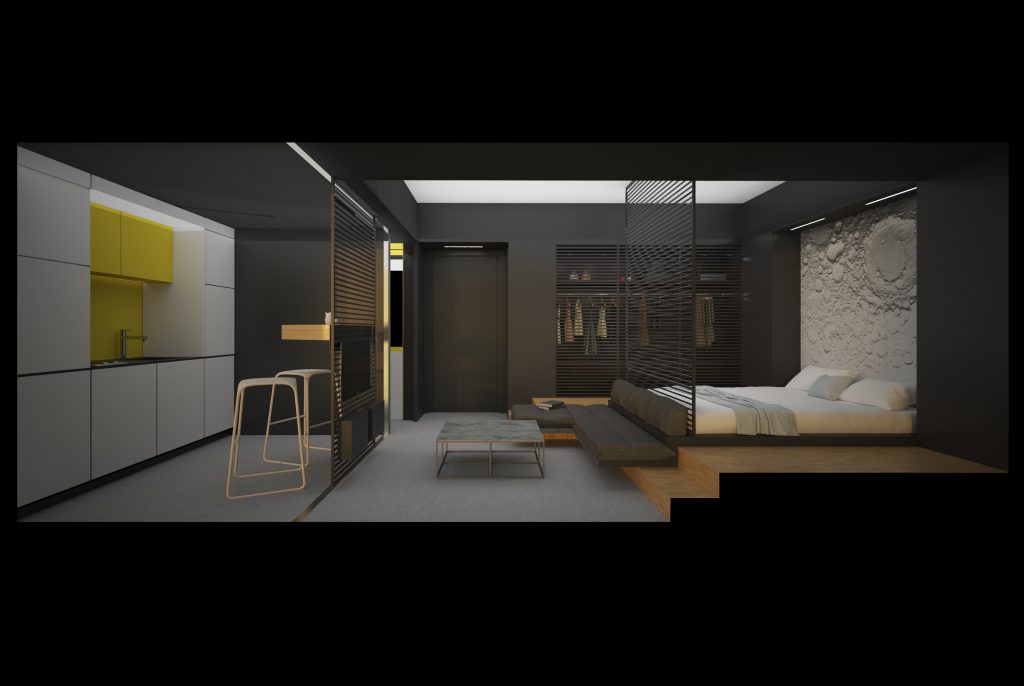 On that project, Salon's work was to focus on the interior designs of the different apartments and the penthouse. The founding concept was to play on the contrast everybody can experiment between the intense outdoor life in a city center and the calm ambiance you're looking for when you come back home. Especially in Istanbul, the daily life can be sometimes disturbed by some surrounding distractions (noisy traffic, over-crowded streets…). That observation made, we started to look for warm and welcoming materials combinations in the interior spaces at our disposal. Also, the color palette had to be warm too.
Following this idea of designing peaceful interiors, we chose to bring the natural life you can find in the countryside, inside the apartments. Thus, the wood (oak) comes in and the fascinating fire camp finds its translation in the yellow color which is going to give their identity to our different spaces. To implement a modern touch to the design, we decided to combine those previously mentioned elements with black and white high-end walls and furniture. However, the different combinations aren't random: each space has its own ambiance and is defined by its proper materials and colors combination. Therefore, the experiment of the living room space will feel different than the kitchen one, which will feel different than the bedroom one, which will feel different again than the bathroom.