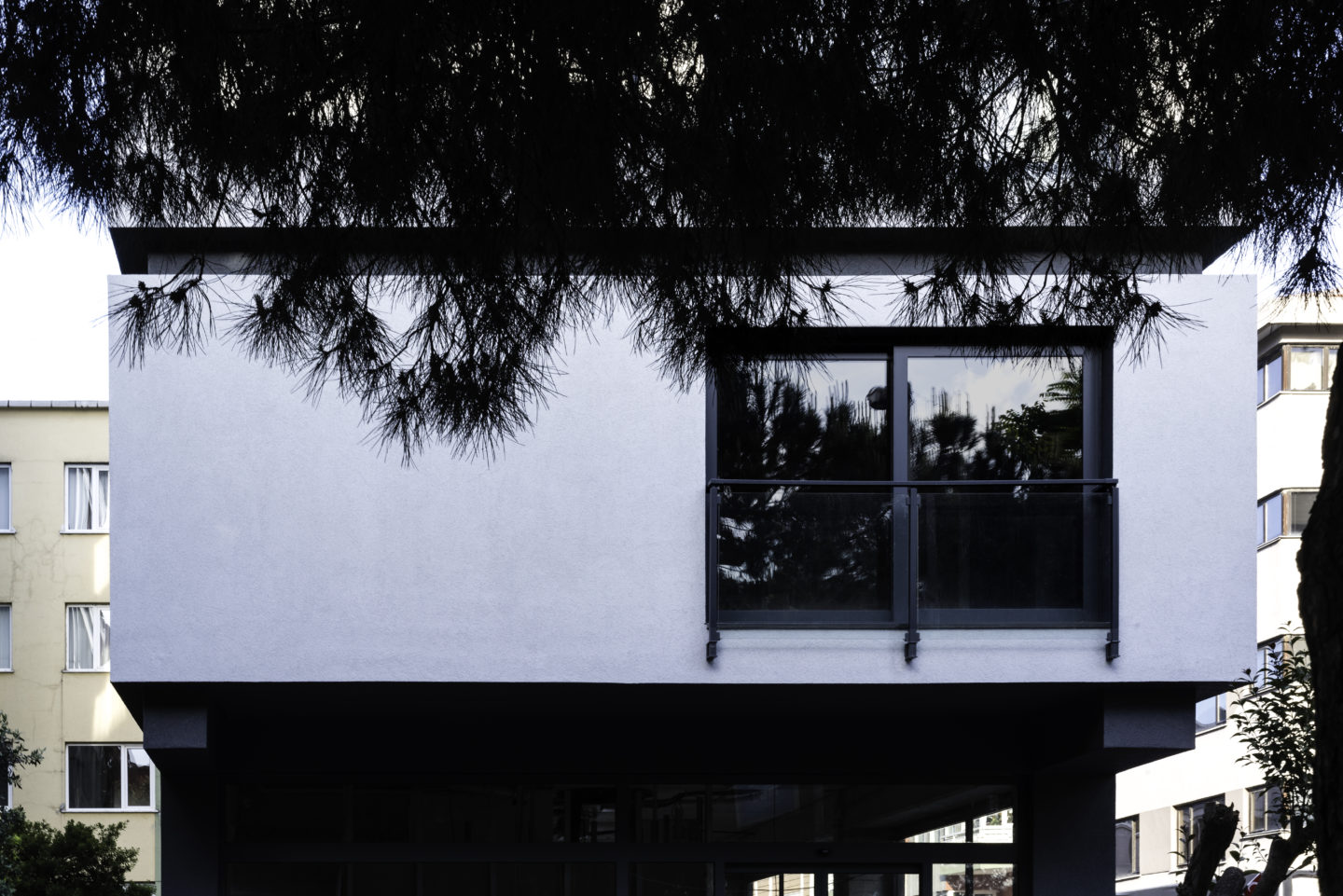 Hub Micro Housing
Location
Istanbul, Turkey
Team
Melis Ekizce Can, Cem Üstün, Thibault Jalby, Ecem Çınar
Photography
Yerçekim, Büşra Yeltekin
This small housing project is located in the Sisli district of the western side of Istanbul. In addition to the four regular floors featuring units of varying sizes, the project includes a penthouse on the top floor and a retail space on the ground and basement floors.

Salon's intention was to keep the size of the overall mass down to a human scale by emphasizing the horizontal slabs. The black painted recessed beams contrast with the white plaster covered surfaces of the floors, creating a perception as if the floors are hovering above each other and over the ground.
Different sizes of living units and the penthouse could be planned easily with the rational structural and circulation system. The interiors of the flats are designed to create a calm and warm atmosphere, contrasting with the chaotic urban life outside. In addition to the warm colour palette, wood and natural stone are chosen as backdrop surfaces to black and white high-end furniture.