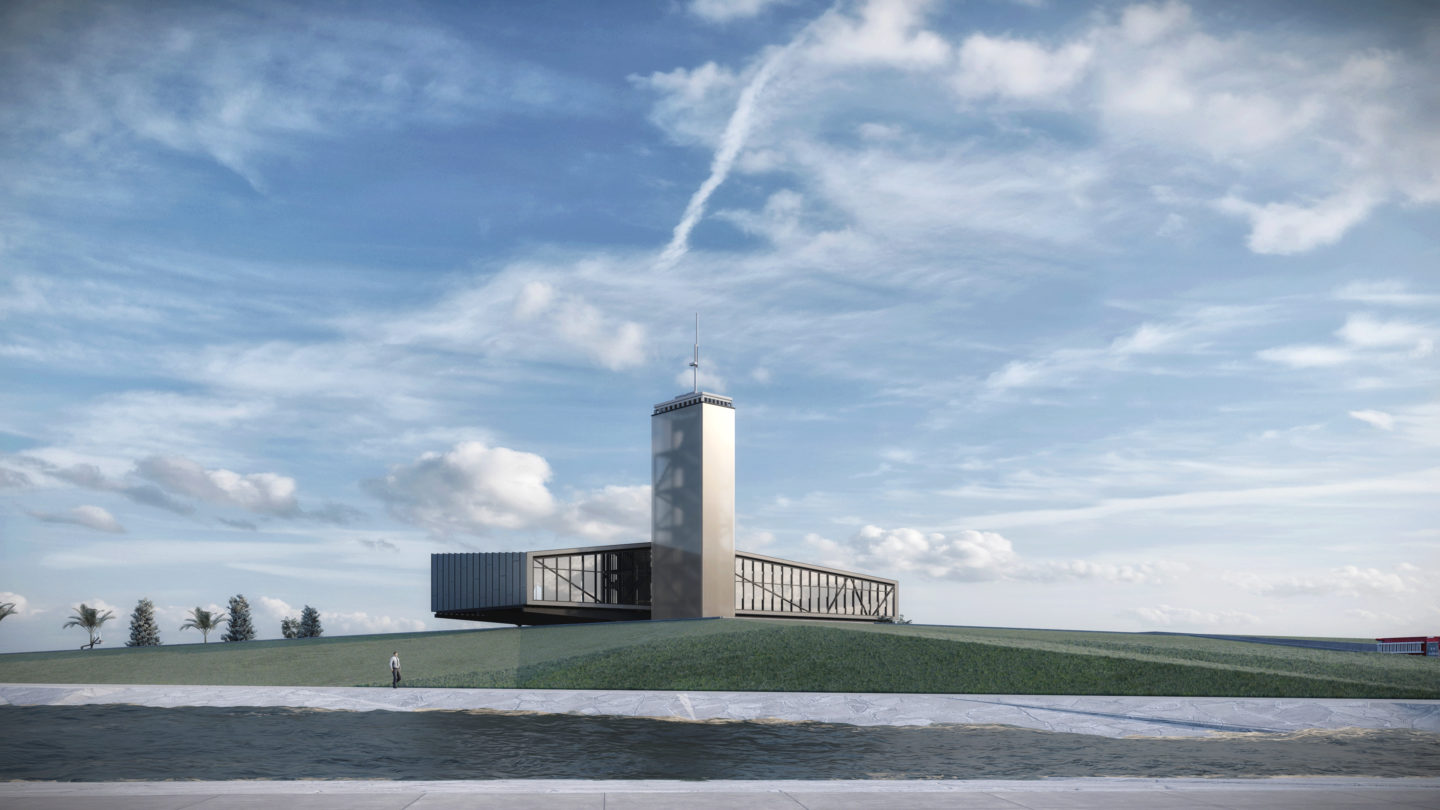 Marine Fire Station
Marine Fire Station is functioning as an important urban infrastructure while offering a new public space for the Anatolian side of İstanbul. In addition to being capable of working both through land and sea, the fire and rescue station is designed to become a part of urban life. The project site is located in Maltepe district of İstanbul in Küçükyalı neighborhood. The urban texture of the region is mostly composed of residential buildings and novel establishments of new housing projects are speeding up the ongoing development of this district. Hence this region defines a point where the daily neighborhood life merges with the shore area.
The project is situated in close vicinity to the park on the shoreline while its boundaries are formed by the Turgut Özal Boulevard, functioning as a primary artery, on North and by the Marmara Sea on South. The public park of Maltepe Shore, which is located on the highly utilized shoreline of İstanbul is among the variables shaping the design process.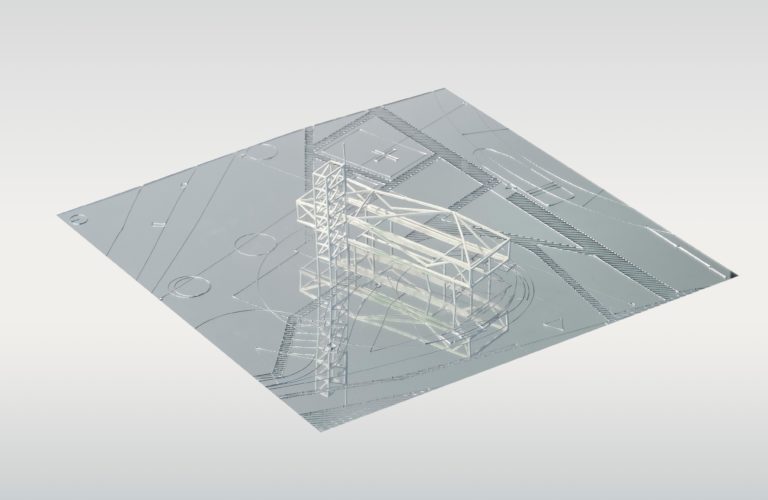 Maltepe Fire Station's design is formed by strong
references to the surrounding environment and factors
such as viewpoints, dominant wind direction, Maltepe
shore park and topography. One of the main missions
of the project is incorporating the existing park the area with the Fire Station's site to enhance through the configuration of its own function within a limited area.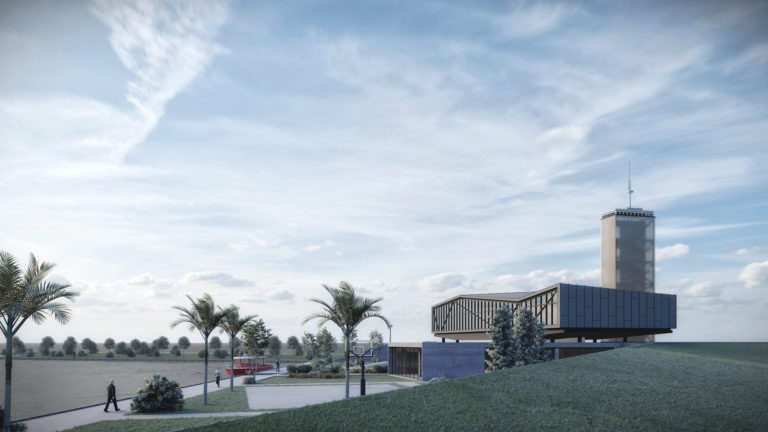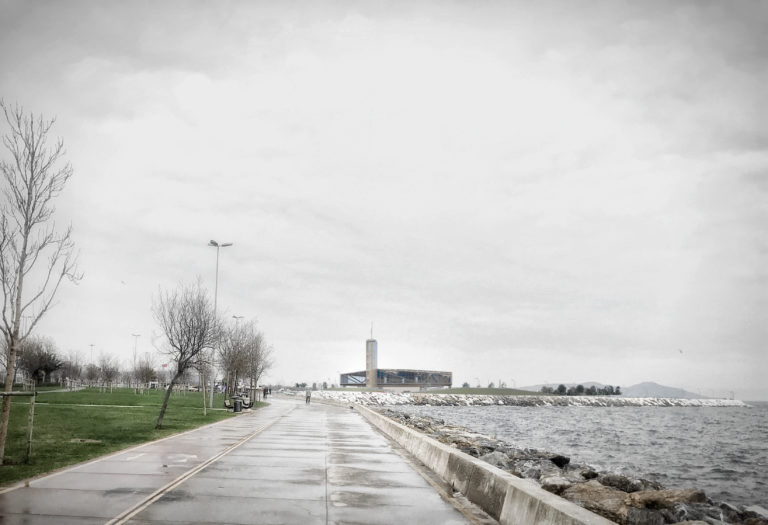 One of the main foci of design is the creation of a reference point on the shoreline. The fire station function of the project is isolated from the local habitants by utilization of the landscape design coherent with the existing topography and the park typology. Thanks to this design tactic, the public use of the areas is maximized as a functional connection between the existing and the new is established.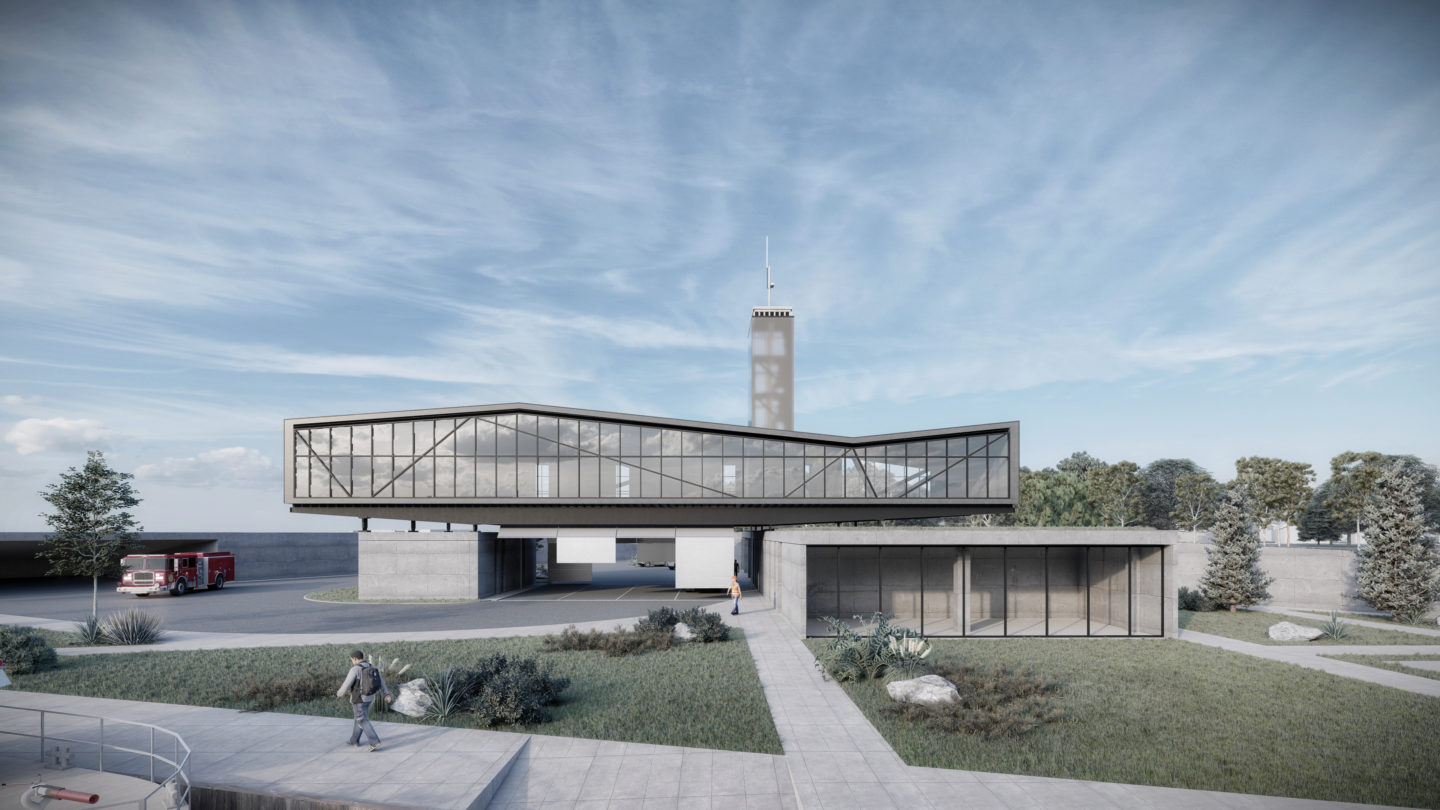 The project designed as a continuation of the park creates a semi-open garage serving the firefighters' vehicles. The ground floor of the building is hidden partially by the rising topography and the first floor's slab is utilized as a canopy protecting the fire station's users and garage. The first floor, coherent with the landscape design with its triangular, is reserved for the use of fire department employees. One of the most attractive parts of the project is the tower rising from the main building with its potential of creating a viewpoint. With this function, the tower incorporates another public function within the parking area.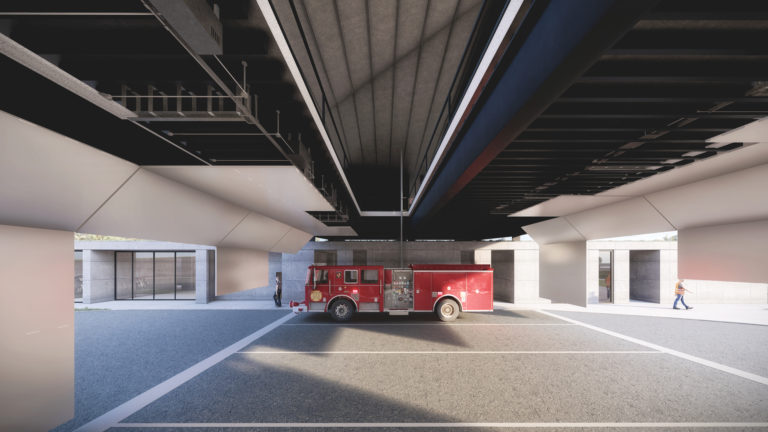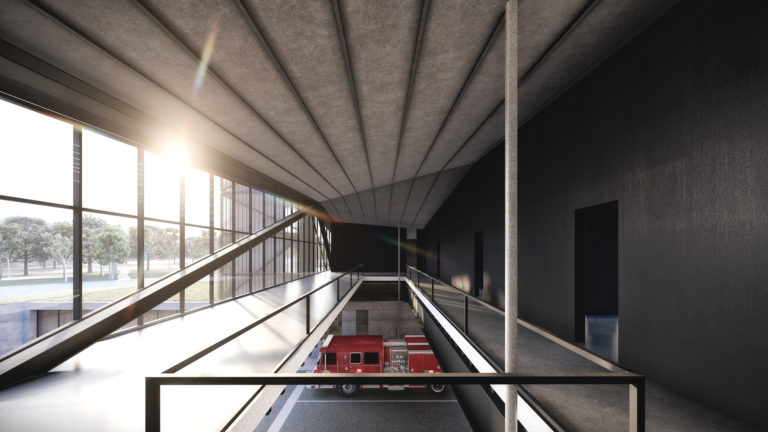 Steel construction and glass facade systems are used in the structural design of the building elements. The steel structure enables the maximization of transparent facades and structural flexibility to realize the geometry of the fire station. The material and construction technologies are selected regarding the utilization of the project. The balance between its infrastructural function as a fire station and a public function is tried to be optimized.