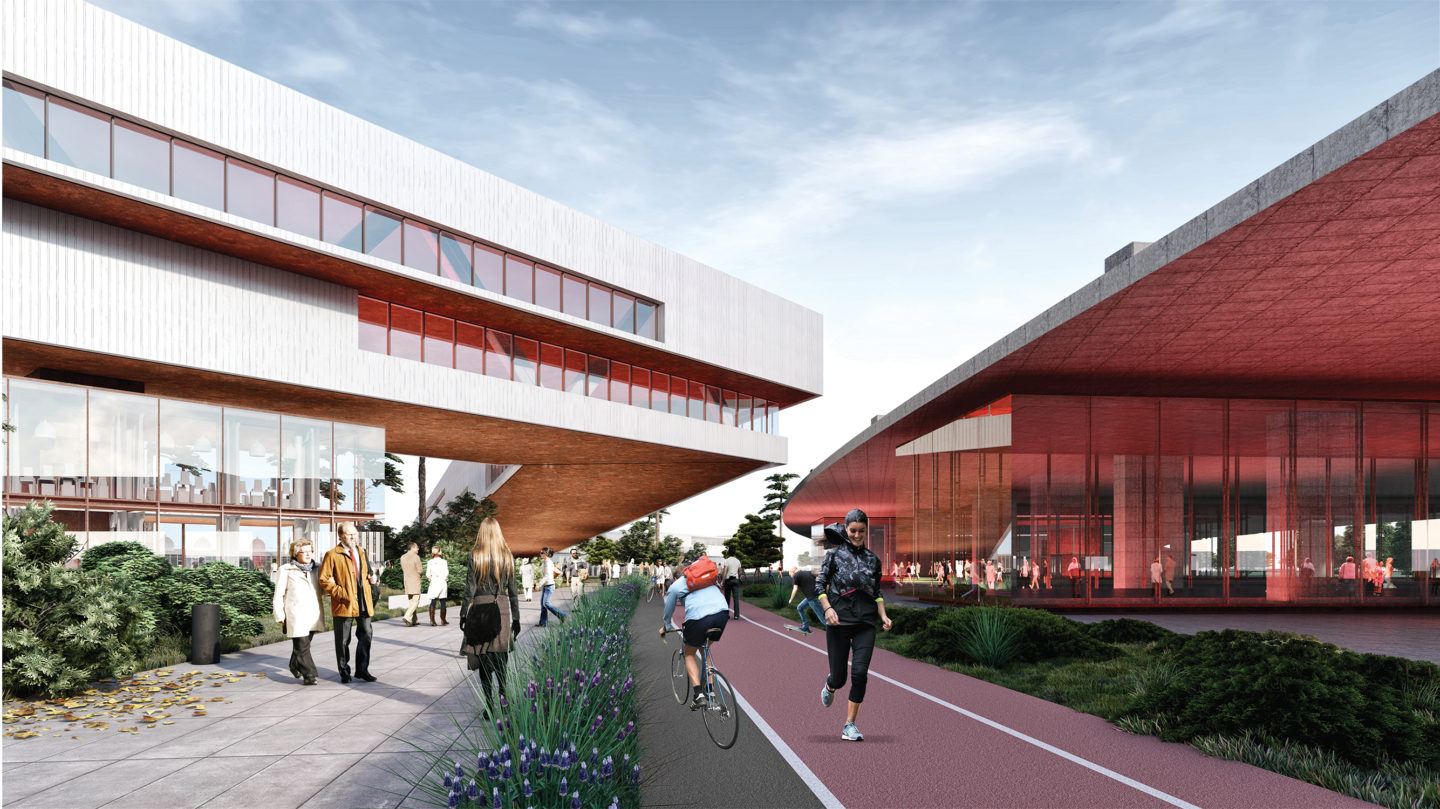 Innovation Loop
Location
Tripoli, Lebanon
Architect
Alper Derinbogaz
Team
Enise Burcu Derinboğaz, Kutay Karabağ, Egemen Onur Kaya, Bahadır Kantarcı, İzel Beşikci, Doruk Kayalı, Gamze Büşra Kaya, Rümeysa Öğütçü
For "Sustainable Innovation" we need to learn from history. Tripoli, by inheriting Niemeyer's futuristic grand vision, unfinished and holding scars of the Civil War presents the perfect multilayered story of innovation that may lead to the Sensible Future. The Way We Think (TWWT) is a pursuit of an innovation habitat that consists of the specific series of routes, emphatically placed in the site.
Understanding the Wall; Although the Expo Building has been half-finished the site behaves as a majestic wall dividing the city into two parts and blocking the healthy development. As a result, the size of the masterplan triggered sharp contrasts as Inside vs Outside.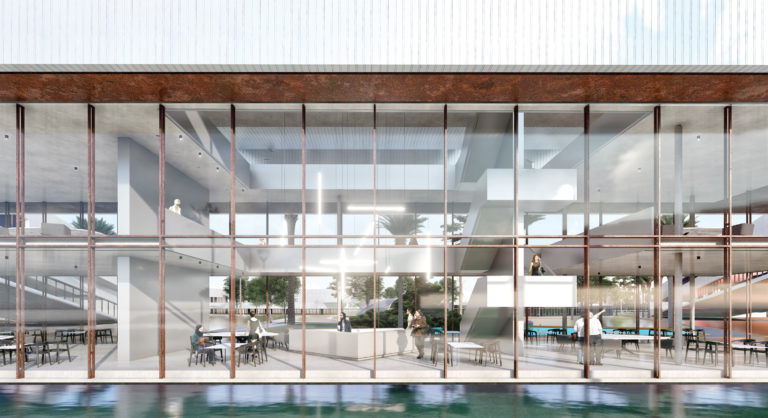 Learning From the Urban Courtyard; On the other side, it has created a synergy with Tripoli that is very significant. This interaction is provided by the geometrical composition of the grand arc of the Expo Building created a lively 'urban courtyard'.

The Size of the Functions; There are major differences regarding the densities of the Unfinished Expo Fair Ground, City Center and the TSEZ Program. As a result, preserving the horizontal architectural characteristic within the new condensed program size becomes the biggest challenge.
Proposed Strategies The TWWT creates innovation courtyards and idea paths that consist of multiple insides without outsides, using Niemeyer's masterplan approach at the human scale.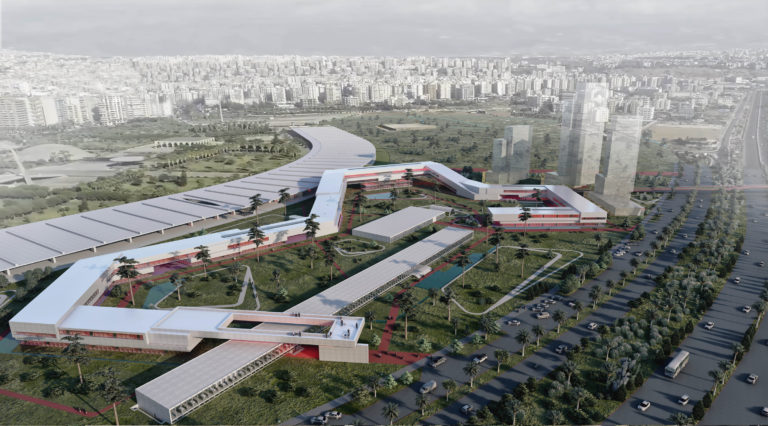 Phase I: Innovation Loop The first phase has been designed with a careful linear composition that stands for a horizontal dialogue with Niemeyer's masterplan.
Phase II: Innovation Downtown The second phase defines a vertical movement, projected in the future, relating to the existing city development by stealing the minimum amount of land from Niemeyer's masterplan.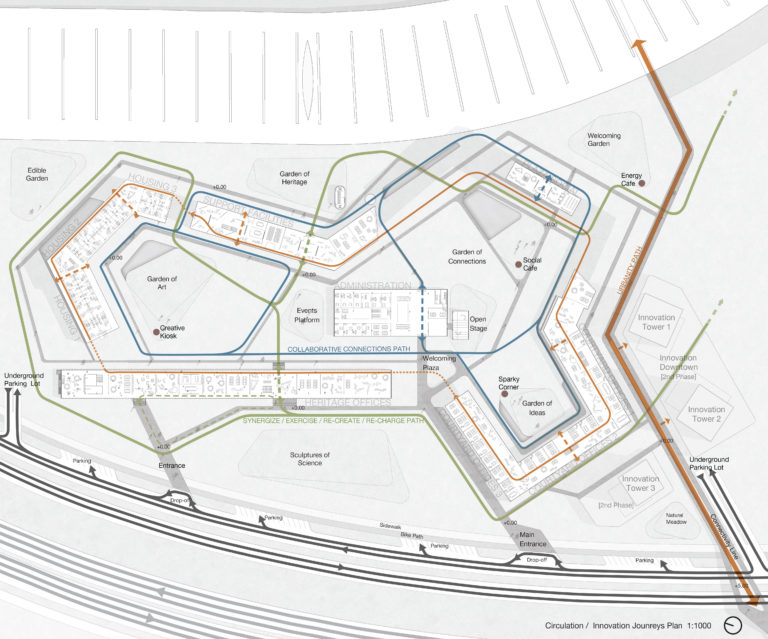 The Wall Effect and Socio-Economic Distribution:
The site with the unfinished Expo Building behaves as a majestic wall dividing the city into two as inside and outside, dominating the development pattern of the urban fabric.
Urban Courtyard Synergy with Tripoli City:
Tripoli built-up area has been shaped according to the wall effect. But part of the site acts as an urban courtyard in dialogue with the city.
Proposed New Life for Tripoli:
The project offers new connections with Tripoli with its potential to transform less developed parts of the city through acting as an infrastructure linking the existing and the new.