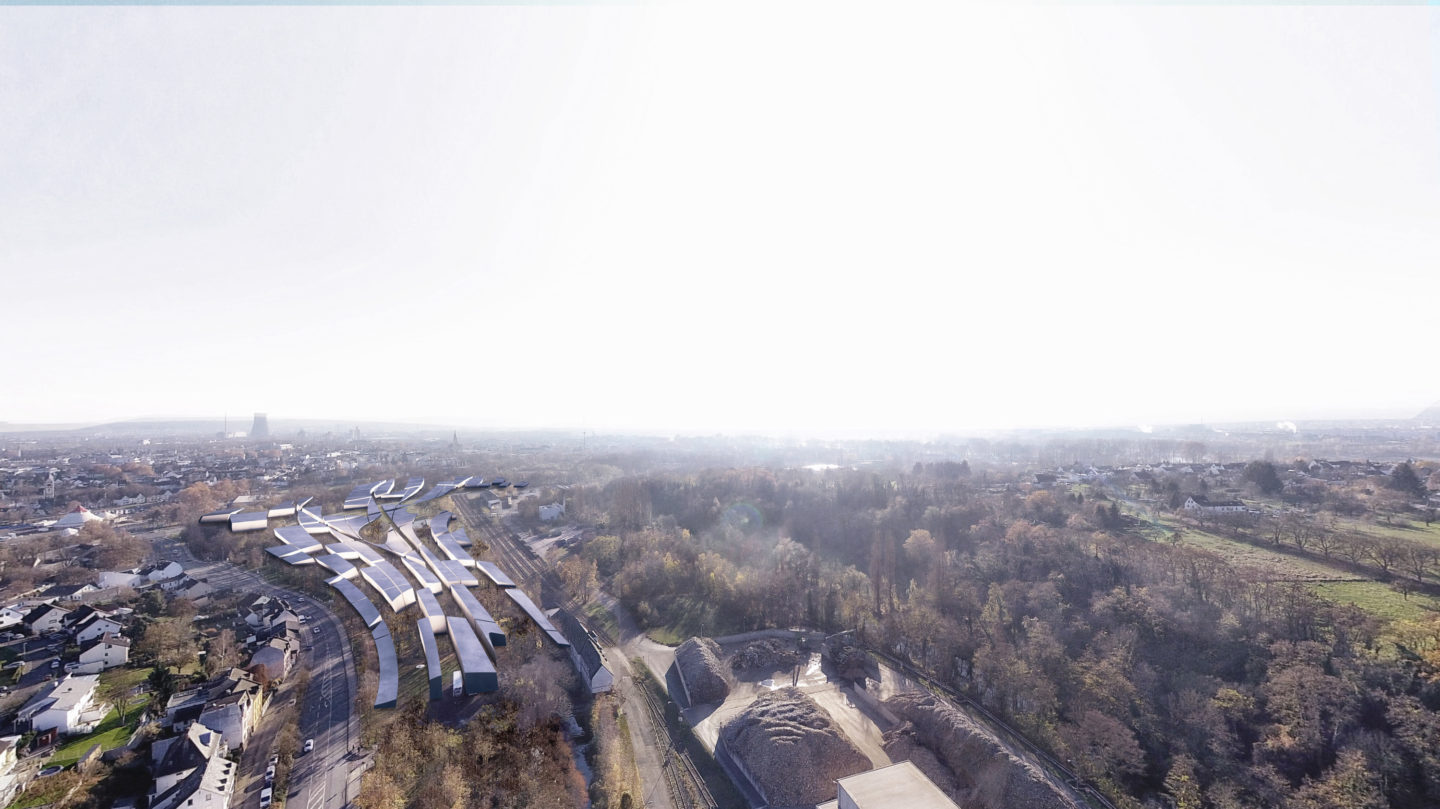 Neuwied I 4.0 Valley Masterplan
Location
Neuwied, Germany
Architect
Alper Derinbogaz
Team
Melis Ekızce, Egemen Onur Kaya, Bahadır Kantarcı
Neuwied Valley is a master plan concept that creates a new, integrated green urban environment in a contaminated formal industrial area. Consisting of large residential and recreational facilities the project looks into developing the Neuwied city culture with creating links between the surrounding neighborhoods.
Located between the two rivers Wied & Hammergraben and their mouth in the Rhine, the project site is abandoned and hardly accessible in the middle of the built city. Linking the river and the city is an objective as ecological upgrading, increasing biodiversity and improving waterways by the establishment of the residential, commercial and public open spaces along the rivers. Neuwied valley project develops topics such as sustainability, open space development, accessibility and integration of both sides of the city.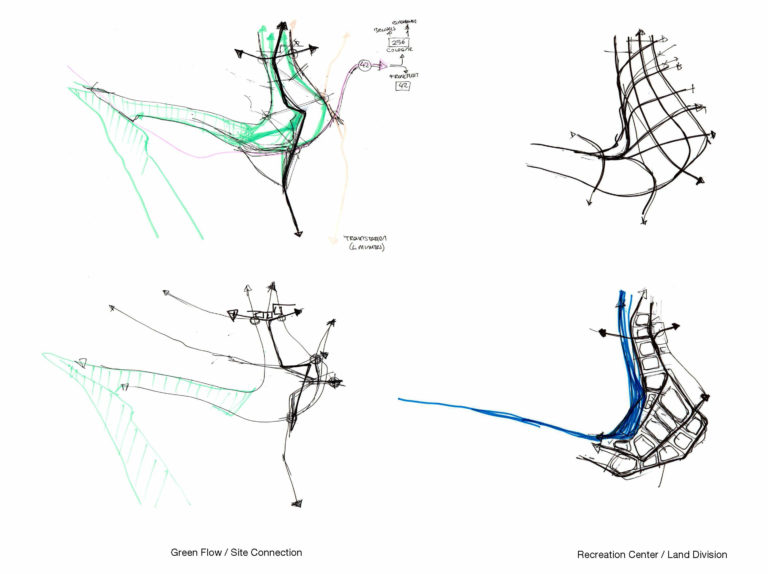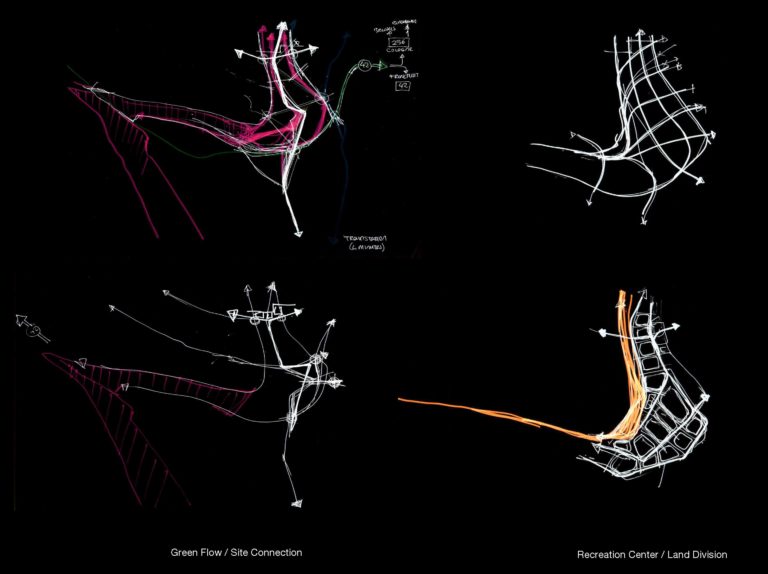 The masterplan proposal challenges the demographic and economic structural change in order to improve the quality of life in the city. Neuwied has an old industrial heritage, strong connectivity to Europe's banking center and the potential to be a Satellite Center for New Age of Connected Manufacturing, a center that addresses the Industry 4.0 needs.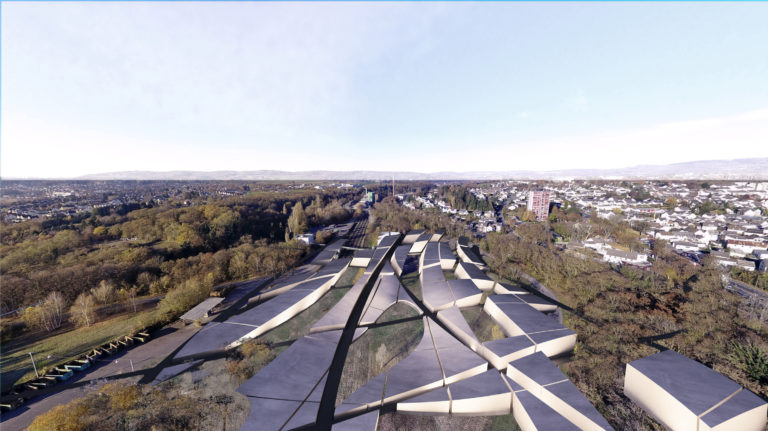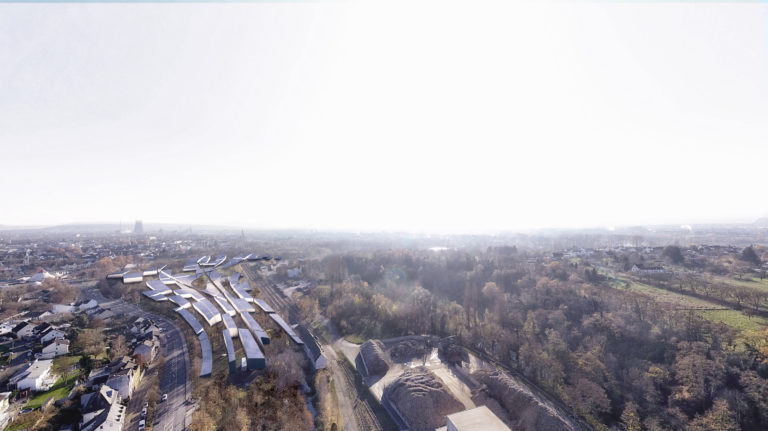 The massive scale of the area brings chances for the self-standing ecology of functions. Masterplan design is emphasized on sustainable urban development that is a process of synergetic integration and co-evolution among the economic, social, physical and environmental subsystems making up a city. The sustainable design strategy of the project guarantees the local population a non-decreasing level of wellbeing in the long term, without compromising the possibilities of development of surrounding areas and contributing by this towards reducing the harmful effects of development on the biosphere. The accessibility and land division strategy is `derived" from the character of the river formation of the Wied. As a result, the fluid grid partitions develop continues access in both directions from north to south and east to west edges of the side borders.