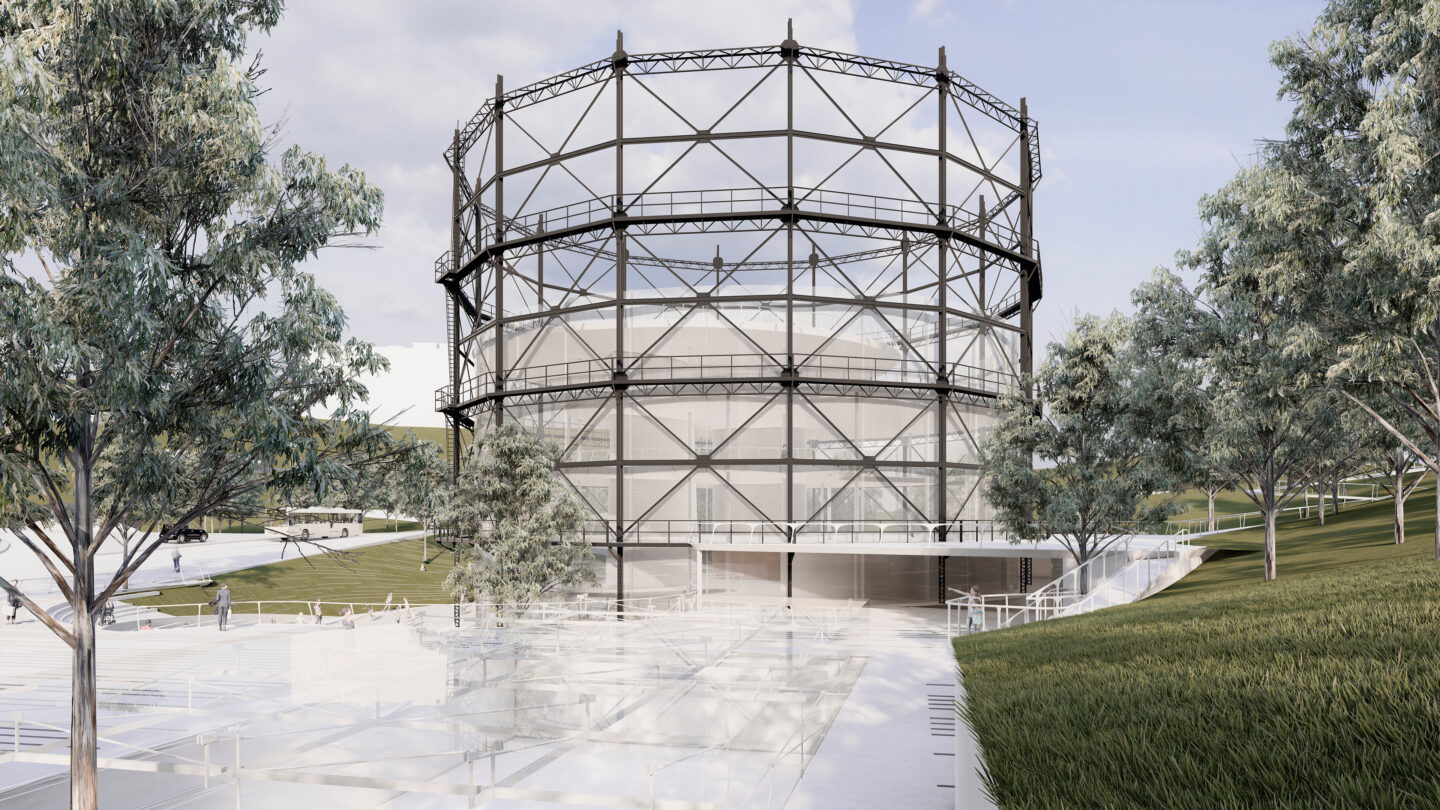 New Media Museum
Location
Istanbul, Turkey
Architect
Alper Derinboğaz
Team
Mert Ozan Er, Nida Dilara Karışık, Ünal Cem Pişirici, Merve Özdoğan, Merve Coşkun, Oğuz Kağan Erge
DNMM is an adaptive reuse proposal for one of Istanbul's oldest industrial heritage sites, Dolmabahçe Gasworks, which represents the beginning of the modernization of the Ottoman Empire, and the birth of modern İstanbul.
The project aims to create a better urban relationship between its rich surroundings, providing a more pleasant spatial connection between Maçka Park and Kadırgalar Street.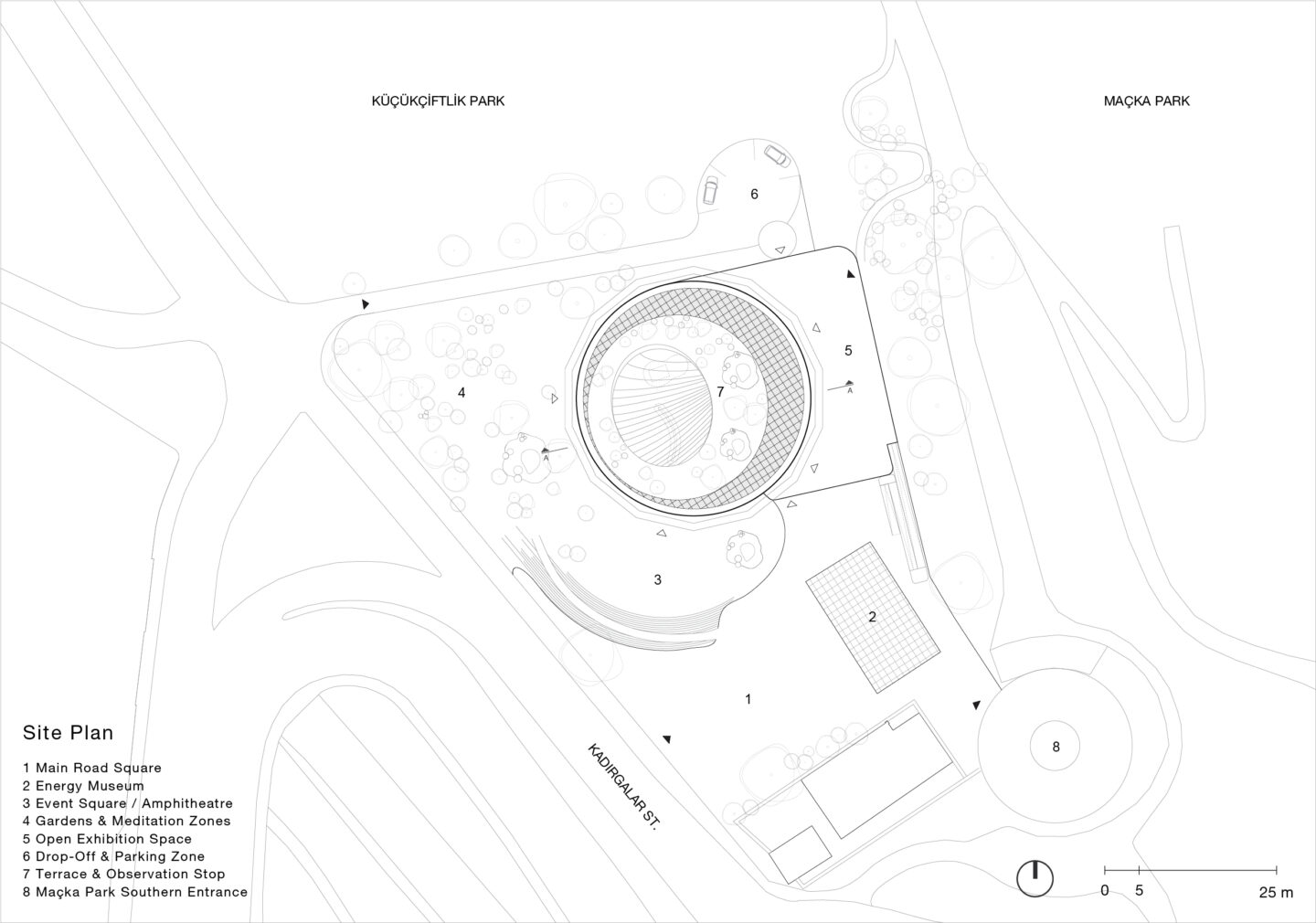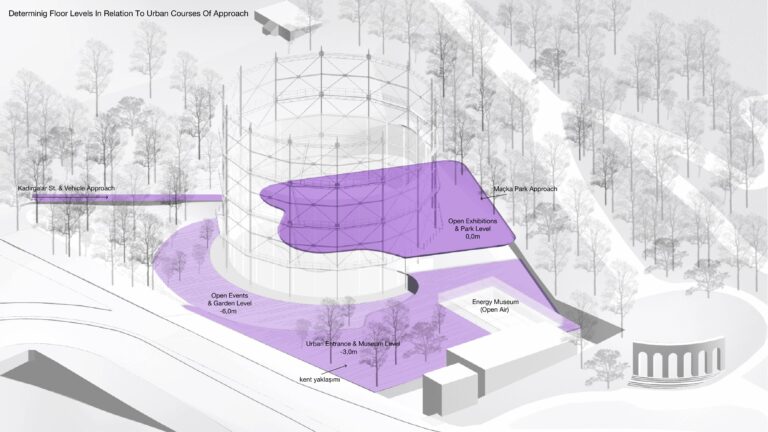 The ground floor level (-6m) connects the foyer and the exhibition gallery with the green areas to the west of the building. The first-floor level (-3m) connects the restaurant and the energy museum (The second remaining building of the gasworks, containing still remaining pipes and fixtures), with the Kadırgalar St., which stretches from Dolmabahçe Palace at the shore to Harbiye, where many foremost cultural facilities are located.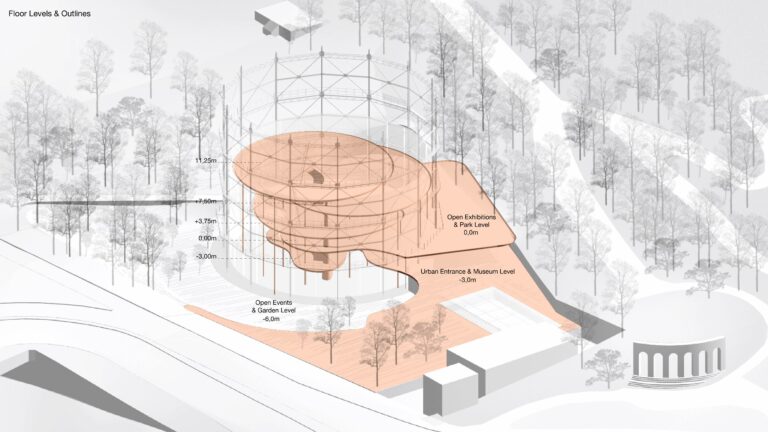 The second-floor level (0m) connects the indoor and outdoor exhibition & event spaces of the project to the pathways and the southern entrance of Maçka Park. With these relations, the building is fully integrated with its surrounding urban context, defining indoor and outdoor public spaces, architectural programs focusing on arts and humanities, and accessible walking routes between urban axes.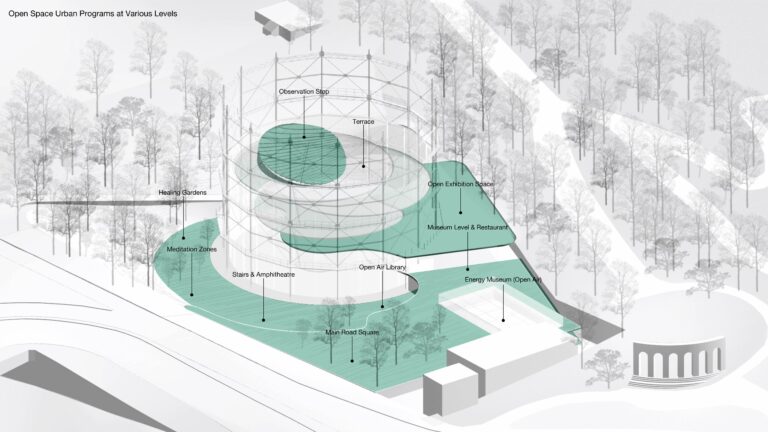 The architectural program consists of event/performance spaces, a café and a restaurant, workshops and co-working spaces, a digital library, exhibition spaces and dedicated rooms for volunteer practices and NGOs.
The semi-transparent facade throughout the entire building grants a peak into the interiors while allowing the interior spaces to blend in with the surrounding green spaces.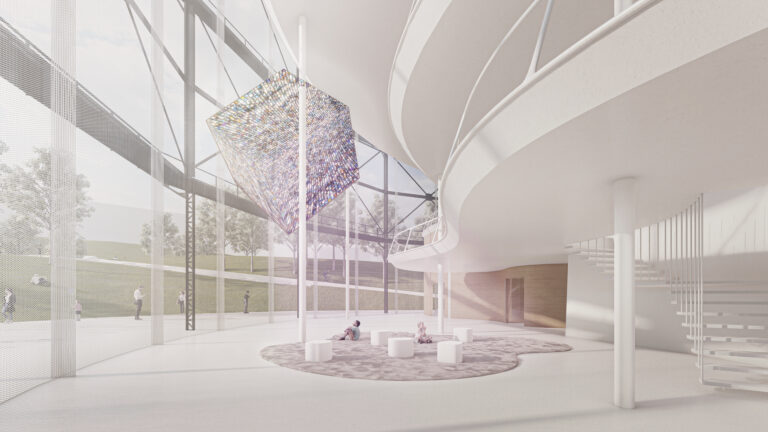 The open plan layout, white dominant interior color scheme and the semi-transparent facade make up a structure that looks and feels lightweight standing inside the remains of the gasometer, emphasizing its structure without making contact or intervention.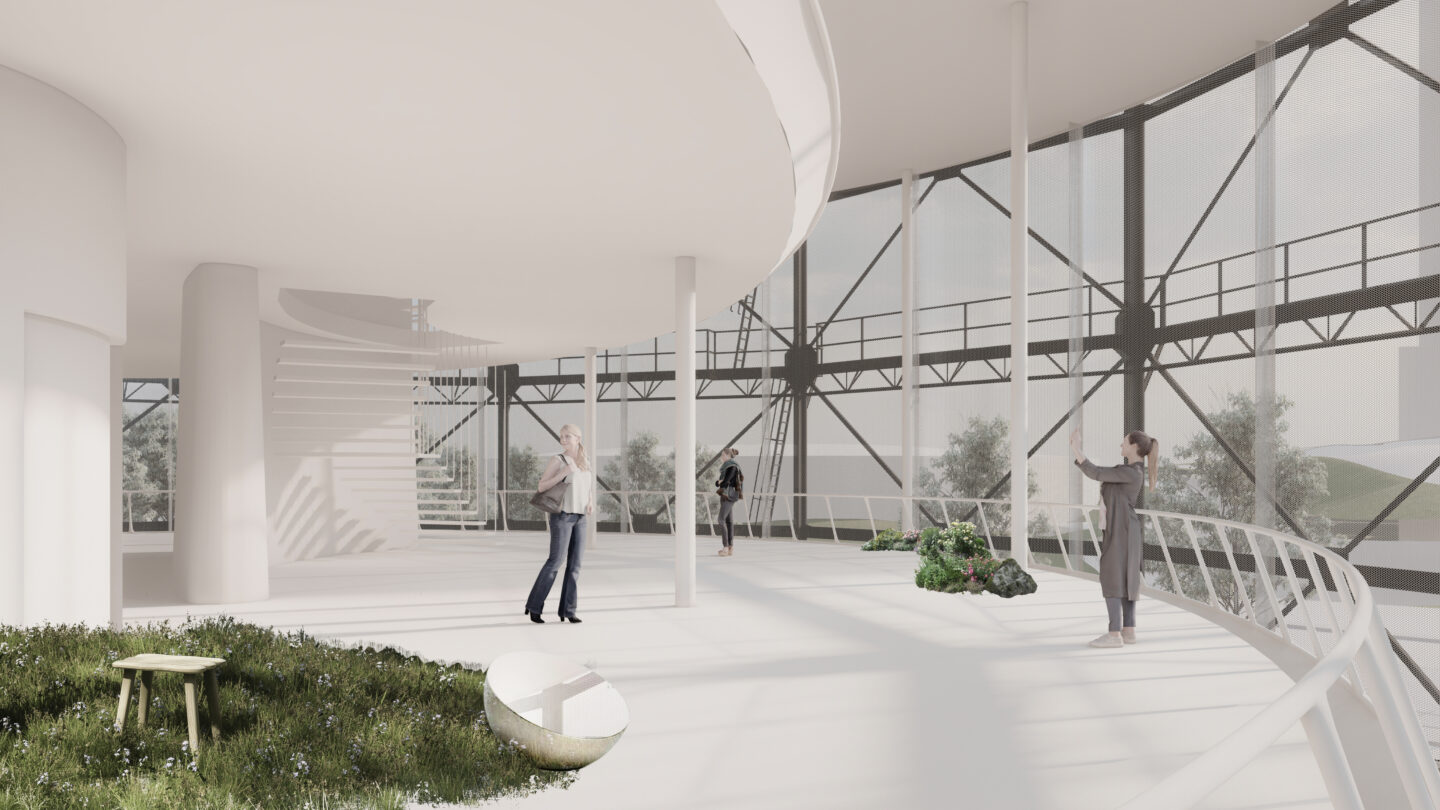 The structural system consists of a core surrounding the elevator, a large shear wall that defines the main staircase and divides the open layout floors, and slender steel columns placed irregularly throughout the building. The organic forms and irregular placements of these members work together to emphasize the feeling of lightness while being in harmony with the interior spaces.
The staggered placements and organically rounded forms of the floor slabs create spaces of diverse qualities on each floor, allowing a natural separation between programs and an undisrupted spatial continuity and connectivity.