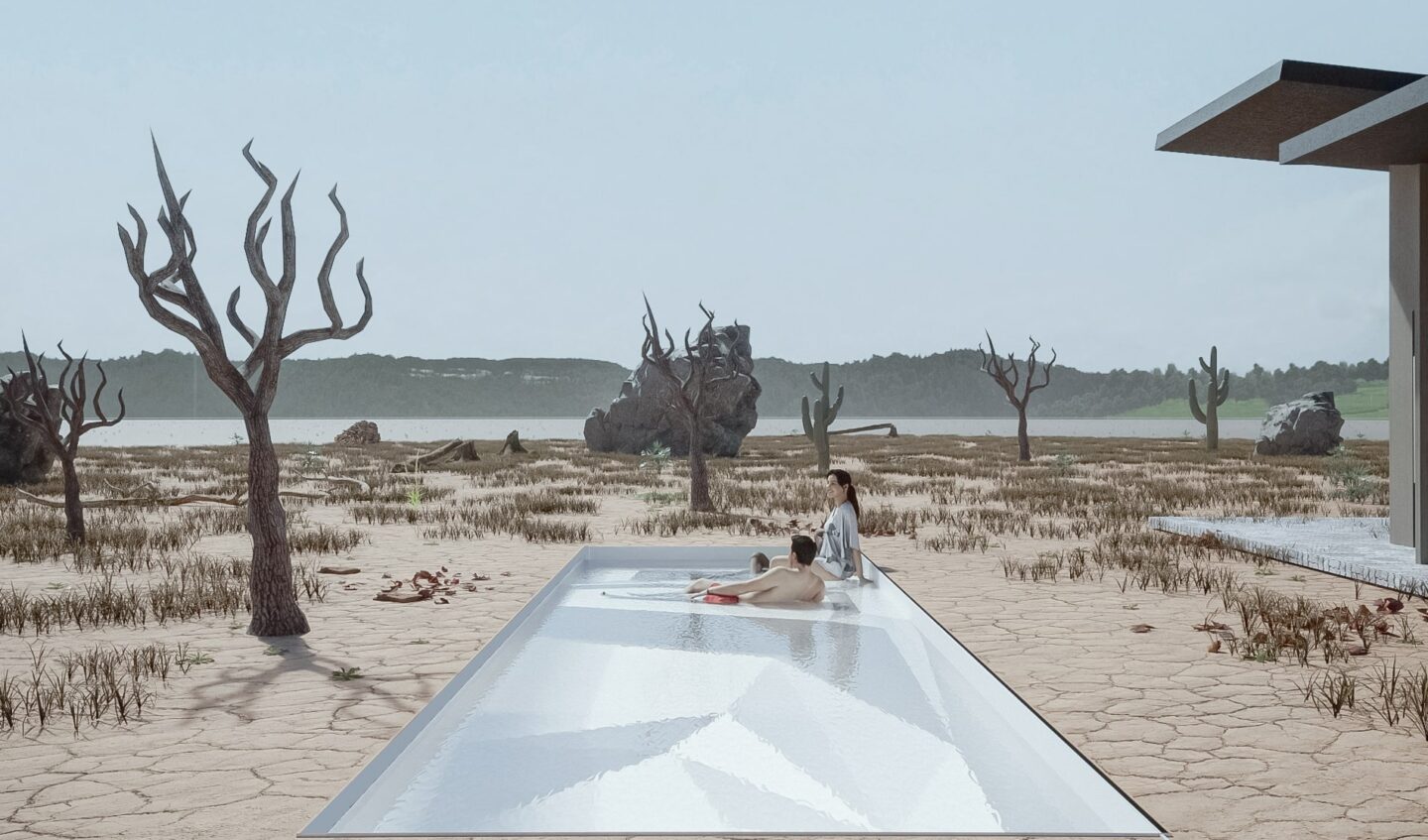 Aqualith
Location
California, United States
Architect
Salon Alper Derinboğaz
Team
Ünal Cem Pişirici, Nida Dilara Karışık, Bilgen Sönmez, Baran Yıldız
Developer
Eric Kredatus, Ronnie Giery
Aqualith is a pool concept that emerges as a negative space, crafted through the collaboration of generative artificial intelligence and algorithmic modeling tools, situated within a single-storey house in Joshua Tree, California.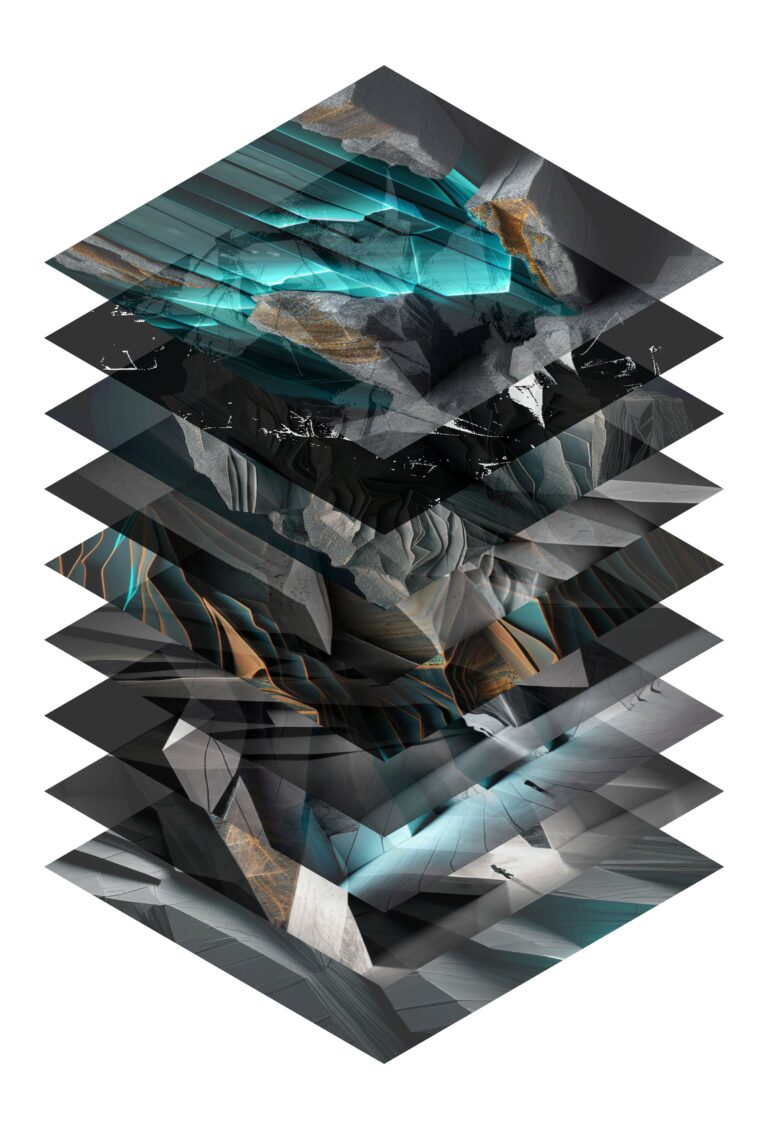 / AI Generated Geomorphology Variations
Known for its distinctive rock formations and flora, the rich context of the project site is transformed into a 3D surface that embodies the geomorphological history of Joshua Tree.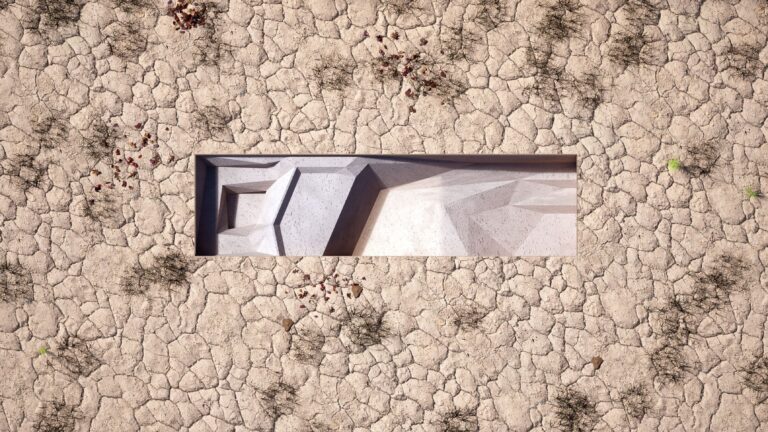 Negative Space – Carved Into The Desert
Taking inspiration from humankind's inhabitance of natural forms from its emergence, the pool, when viewed from above, takes on the appearance of an organic rock formation revealed by carving into the desert landscape.
The pool features a multi-level & single surface design aimed at accommodating multiple recreational activities within a single body of water.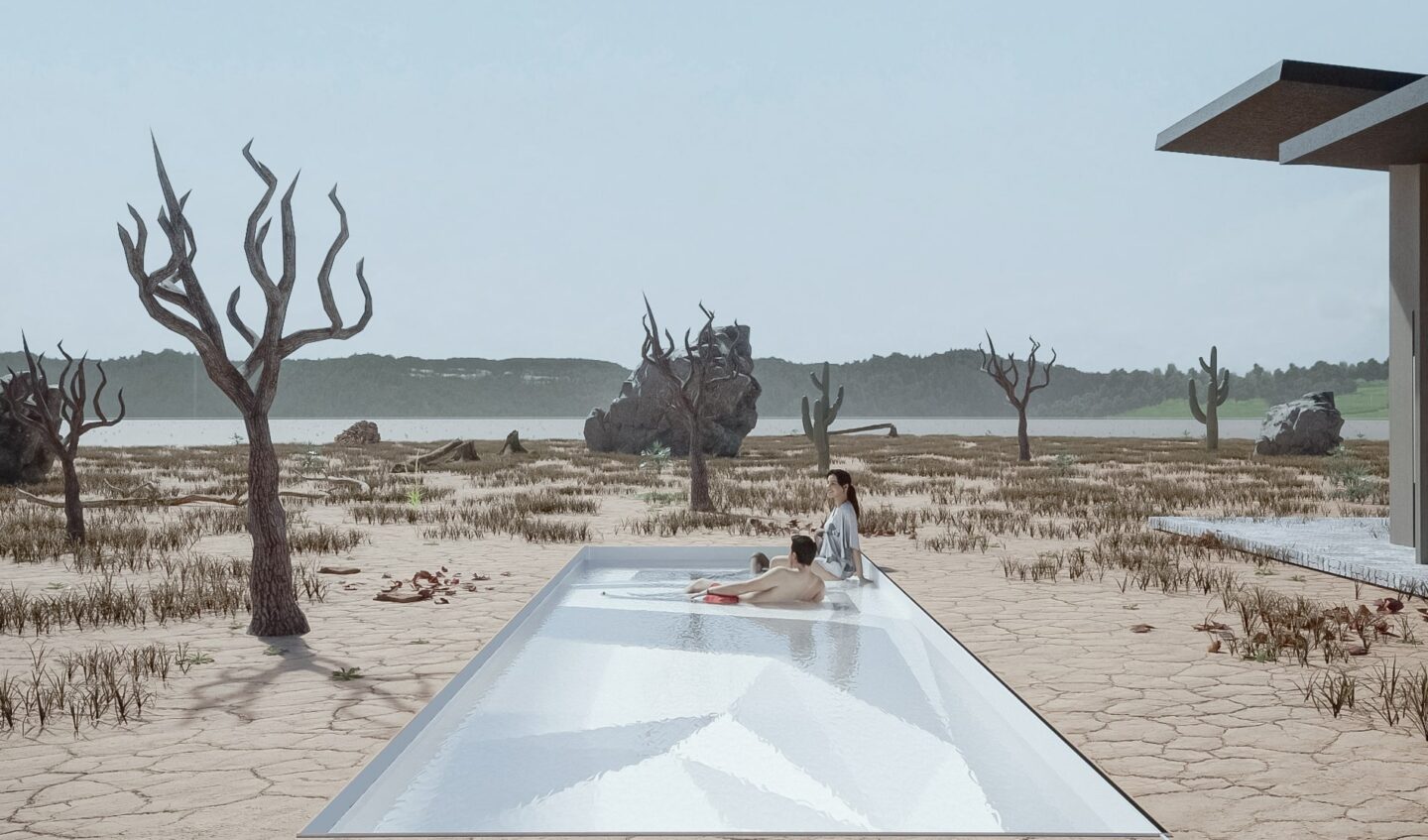 The underlying methodology of the design aims to reveal the geological layers of the site.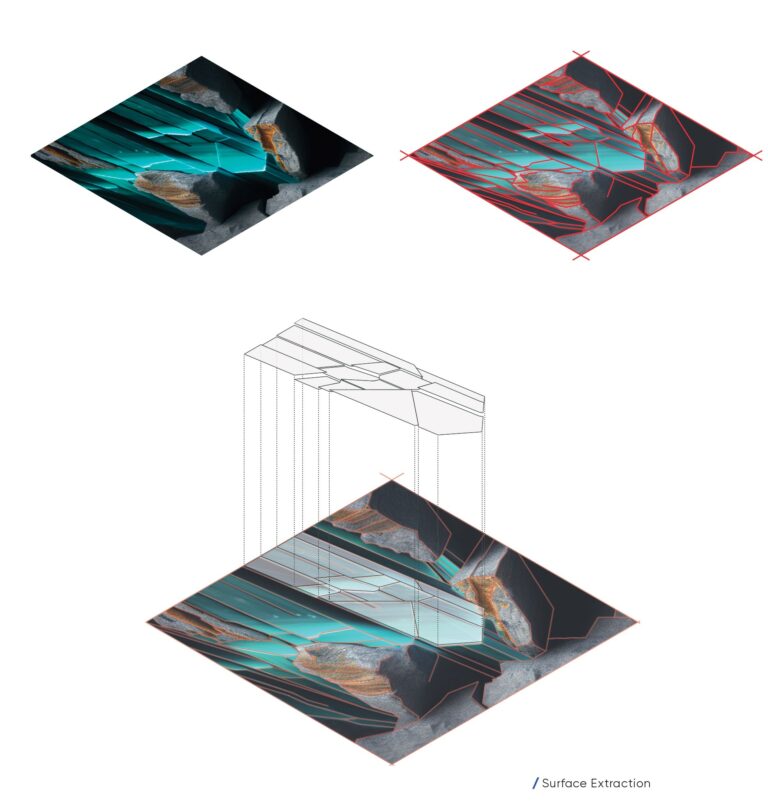 The three-dimensional form of the pool is a product of processing and interpreting cumulative data derived from thorough geomorphological research of the Joshua Tree region. Compiling visual and geological data of Joshua Tree's unique rock formations using generative AI, the design aspires to transform AIgenerated content into a tangible built environment by extracting geometries that align with humanuse scenarios. Throughout the design development, AI-generated visual compositions of rock formations are extracted into integrated surfaces.