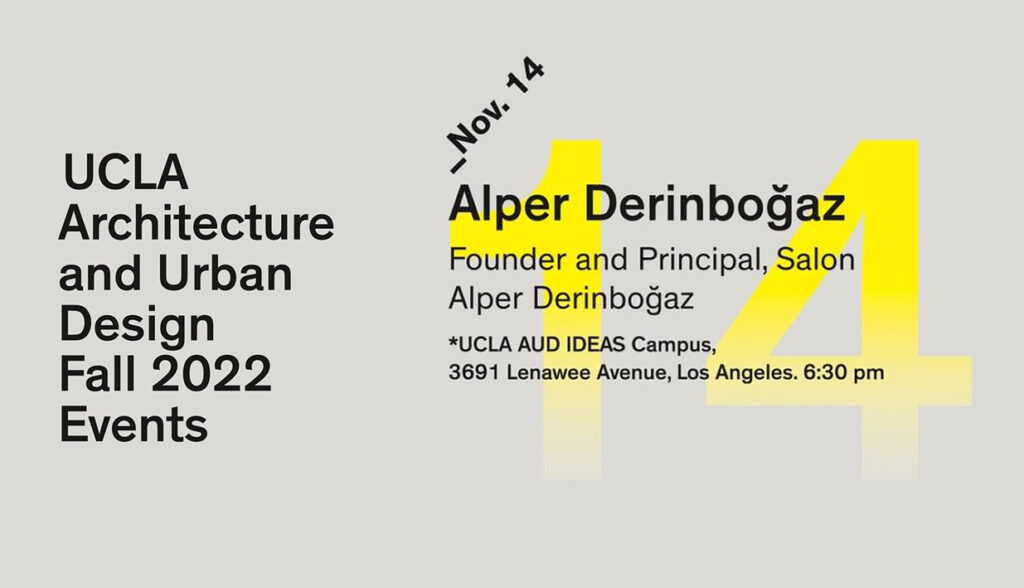 Alper Derinboğaz's Lecture in UCLA Architecture and Urban Design, Los Angeles
14 / 11 / 2022
We are pleased to share that Alper Derinboğaz will  be giving a lecture as part of the UCLA Architecture and Urban Design Lecture series in Los Angeles on Nov 14, 2022.
In this lecture held in UCLA's IDEAS Campus, Derinboğaz will discuss the key ideas of his upcoming book "Geopaces" that raises the question "what if we see building as an iteration of nature rather than an artificial object". This lecture will seek to find foundational ways to rethink and reshape the relationship between humans and our environment, looking at the emergence of natural forms, the history of human inhabitation, and the future of fabrication technologies.
The lecture will be free and open to the public live at the UCLA AUD IDEAS Campus. Register in advance via Eventbrite.