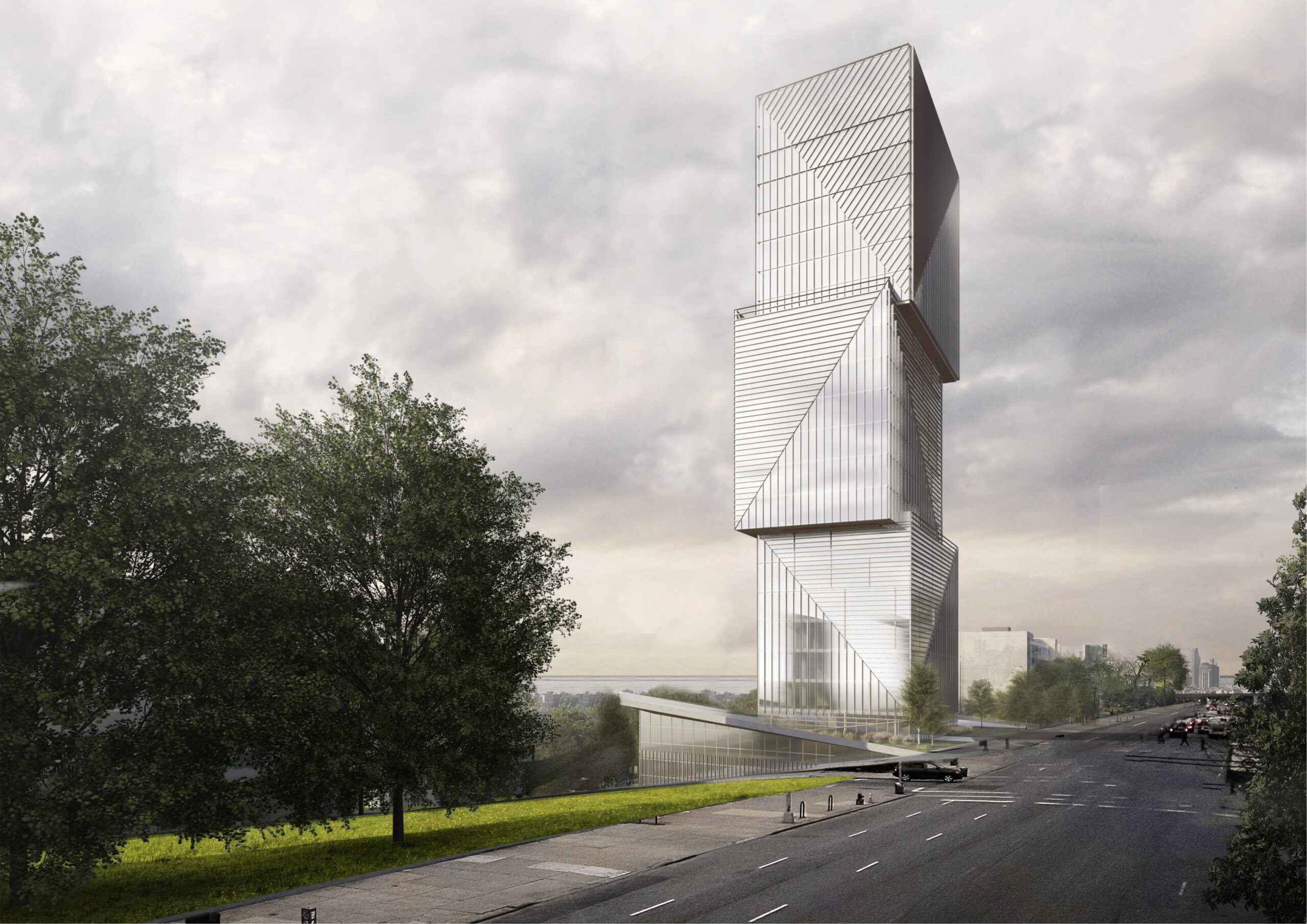 Corners Tower
Location
Istanbul, Turkey
Architect
Alper Derinbogaz
Team
Mazvydas Samuolis, Gül Ertekin
The Corners Tower offers an an ecology of functions created by three different characters of usages where the project site is next to one of the most vibrant and central boulevards in Istanbul, Barbaros. Located at the intersection of business and residential districts of the city, the project attempts to merge three typologies with various requirements under the same skin, such as office, residential, and mixed use functions.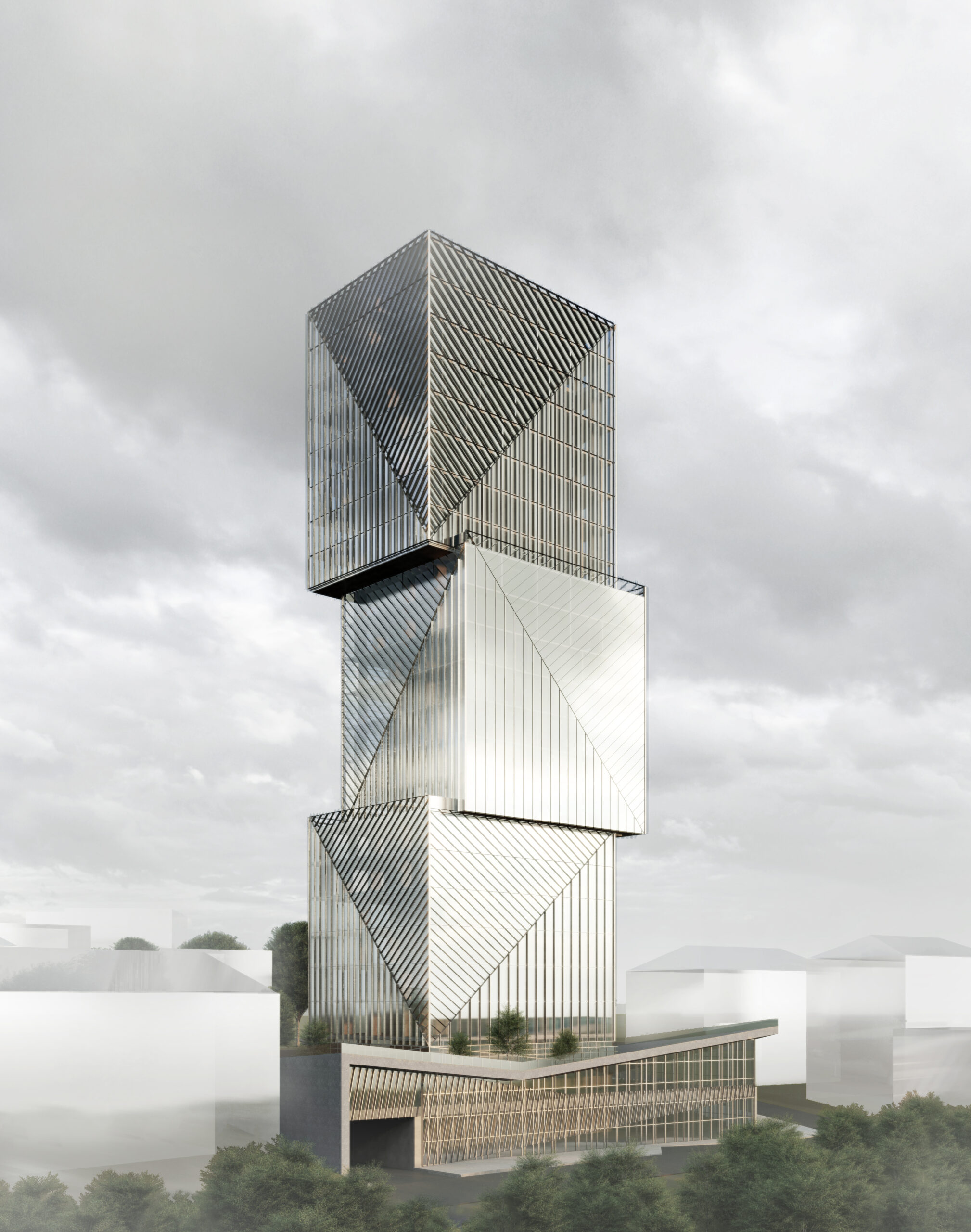 Beside different entrances allowing different functions to create their own space characteristics, the project anticipates common areas at the intersections to create opportunities for collocations of workspaces, residences, and mixed uses. Architectural design, reflecting this diversity and unity, consists of the movement of three masses. Within this geometrical composition divided into three, the architectural design positions commercial usage in the lower, mixed use space in the middle, and residential usage in the upper mass. The project provides a symbiosis of the three functions, creating an advantageous coexistence for each other.
Prioritizing environmentally friendly production methods and material palettes facilitates both ecological and spatial qualities. The project is built as a combination of reinforced concrete core and steel elements. In this way, using thinner section thickness for the structural elements becomes possible although fulfilling all earthquake requirements for the building. Less material demand for structural modulation resulted in lower ecological footprint.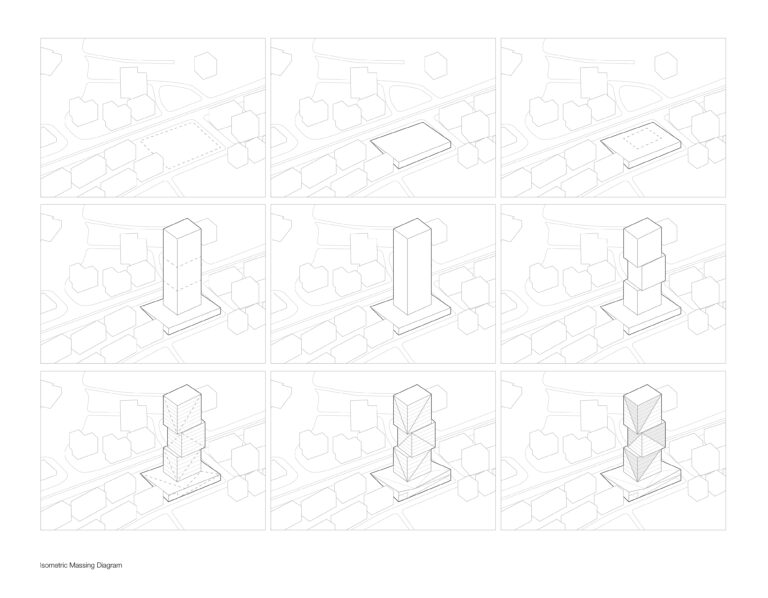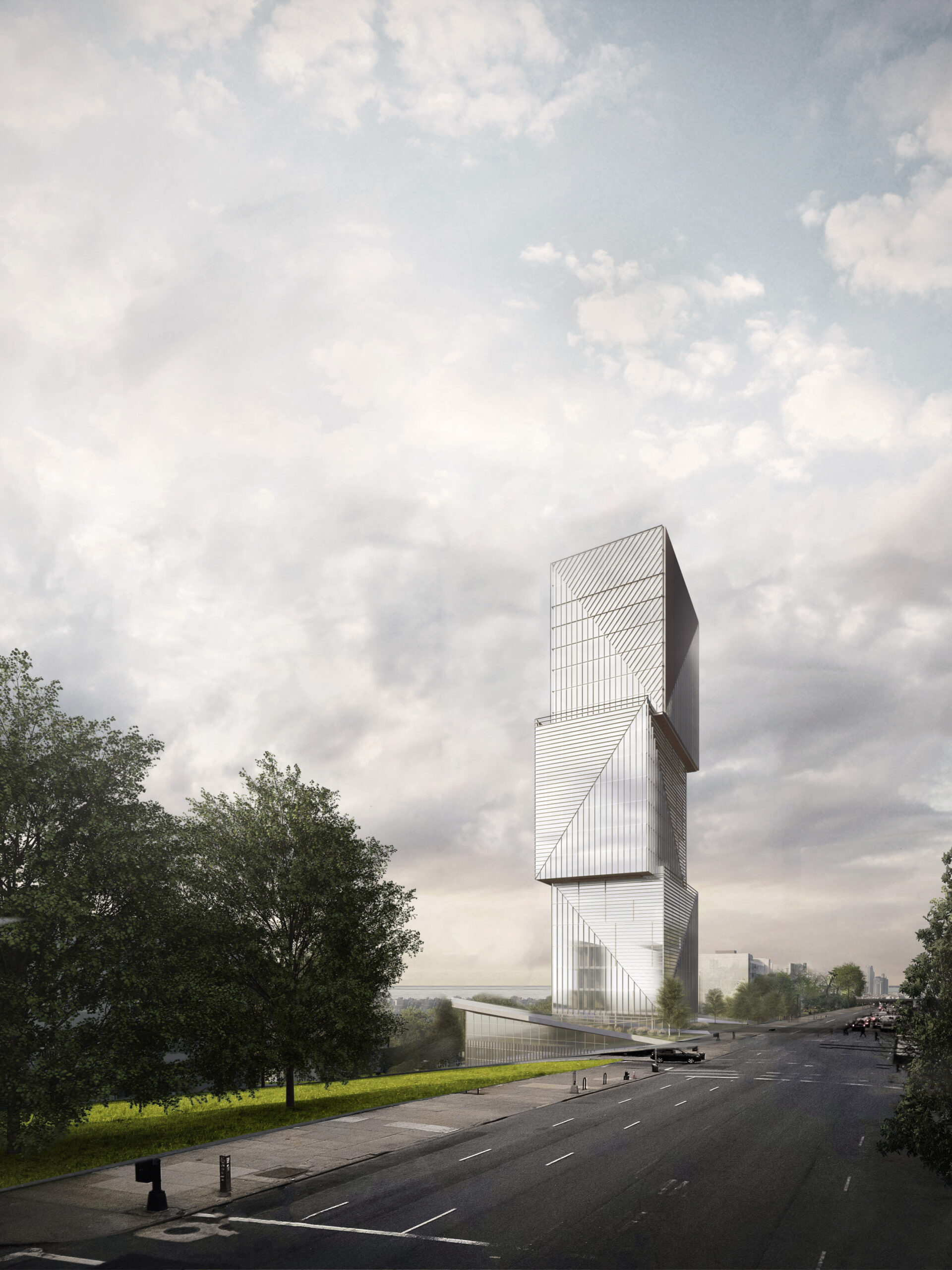 A combination of insulated glass and polycarbonate surfaces is applied to the facade of the high-rise building. The composition of these transparent and semitransparent surfaces allows natural light to pass through the interior spaces and reduces the energy needs for artificial lighting for interiors. The aluminum profiles framed on the outer layer helps to control incoming light while reducing the reflections from the surrounding area. 
Natural ventilation is encouraged through the installation of smart windows with built-in sensor operated shafts and the potential for automatic and operable opening. And material recycling methods are invended throughout the production phases of the building. The residue of aluminum profiles, that comes from the facade cladding, is reused in the production of flooring of the workspace areas as an ingredient of the polished terrazzo.