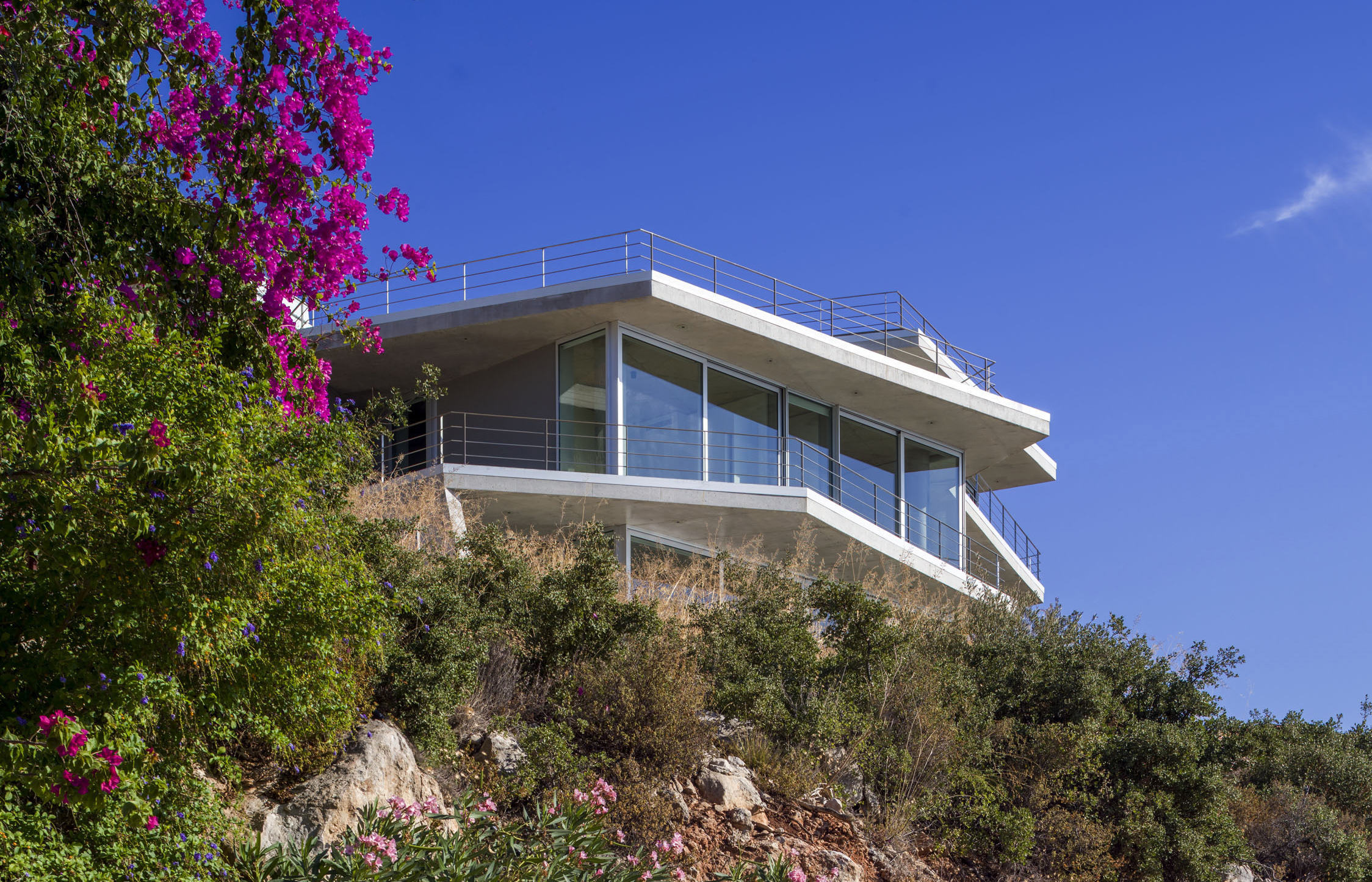 VILLA TOPOS ON EK-MAG
18 / 07 / 2022
Our zero emission summer house project Villa Topos has been published on Athens based international magazine Ek-Mag!
You may check out the article here.
Villa Topos is a summer house project located on a limestone hill that overlooks the Paşalimanı Bay of İzmir on the Mediterranean coast of Turkey. The design takes inspiration from the sharp topography of the surroundings, transforming into a simple geometric structure that settles in the Aegean landscape. Villa Topos is buried into the topography to extend the relationship with the earth and to climatize the complete structure with zero operational carbon emission. The building develops terraces in the continuation of abstract topography lines to multiply the structure-ground encounterings, increase the open areas, and break the western sun to optimize access.