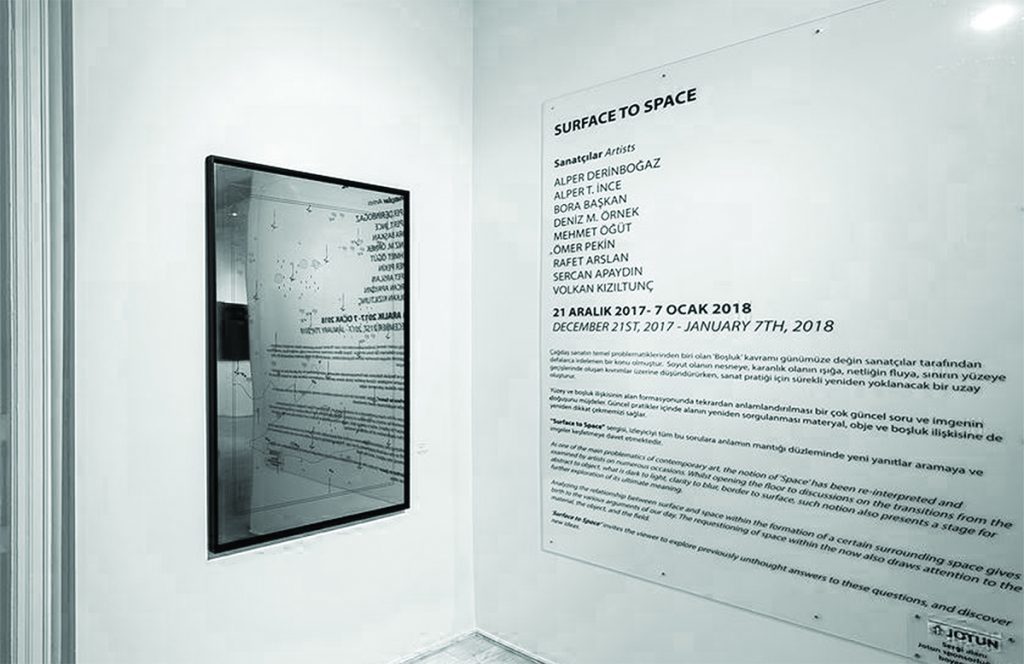 Reset Foil exhibited at the Surface to Space Exhibition
21 / 12 / 2017
Versus Art Projects, a thematic contemporary gallery, hosts artists under the theme of Surface to Space, which is a group exhibition. Surface to Space is open from December 21 to January 7. Alper Derinbogaz features in this exhibition with Reset-foil, a future scenario offering the minimum amount of housing and knowledge we need to make a fresh start after a potential natural disaster resulting from global warming comes to an end. A less structured shelter, as shelter is one of our most vital needs, and one that can grow into nature.
This project opens up a whole new a field of thinking: Maybe the world we live in is an extension of previous unsuccessful examples, and that "the end" sounds more attractive to all of us in the sense of making a better start.
Derinbogaz used non-ferrous metal alloy panel as a medium. Part of the scenario was processed by digital printing on panel.
"Everyone, deep in their hearts, is waiting for the end of the world to come." Haruki Murakami, 1Q84