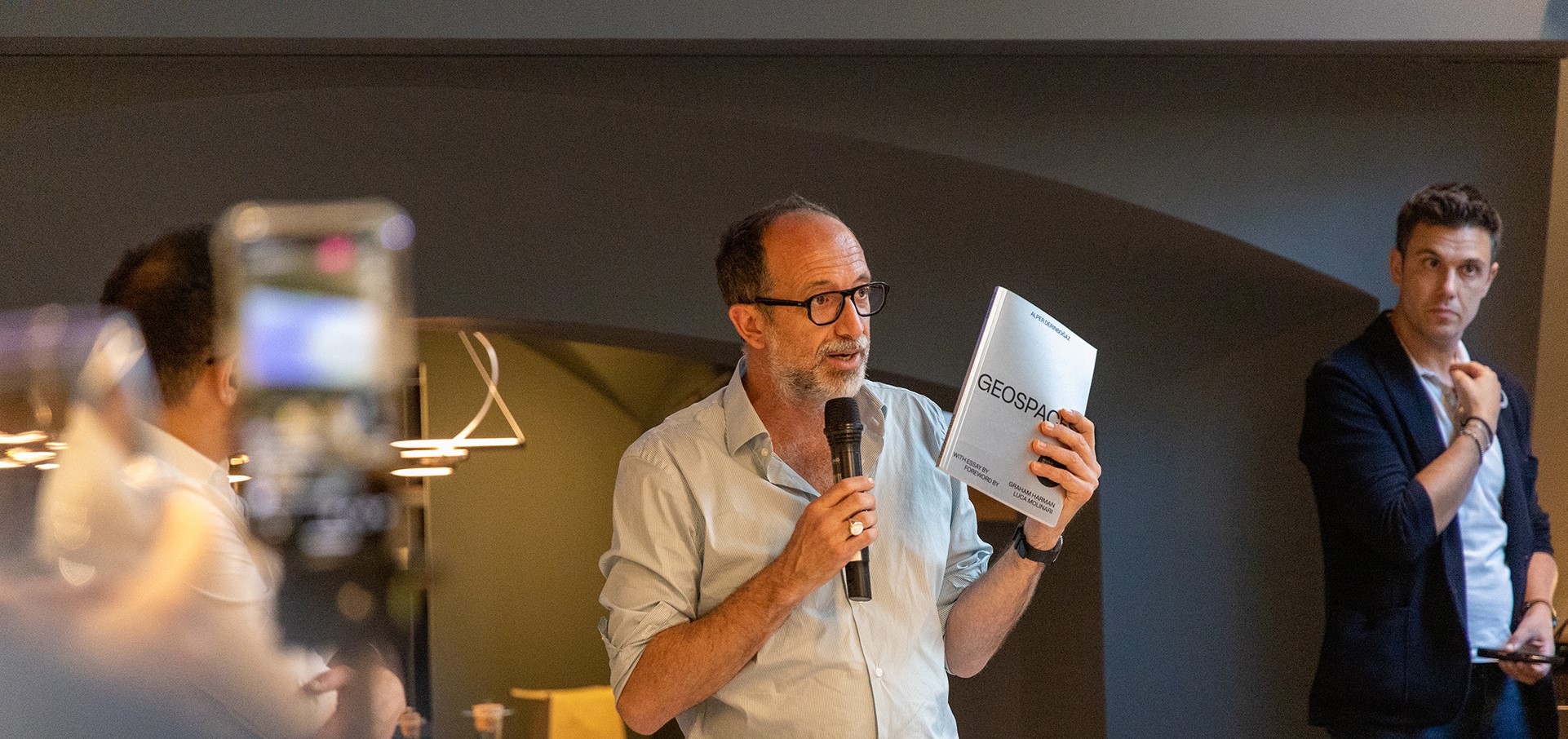 "Geospaces" has been launched in Milan Design Week!
07 / 06 / 2022
Salon Alper Derinboğaz has released a private pre-launch event for the new book Geospaces in Milan Design Week 2022. This pre-launch was moderated by Luca Molinari, and accompanied by the talks of Alper Derinboğaz, Graham Harman, Emmy Bacharach. The event took place at the Listone Giordano Arena Gallery's special gathering space in Milan, designed by Gio Ponti during the 1930s and transformed to our day by Michele De Luchi.
During this pre-launch event, advance reader copies of  Geospaces have met with the editors, designers, and creatives. In parallel with the completion of collecting reviews and preorders, Geospaces is expected to be released in September 2022 in both hardcopy and ebook formats.
REQUEST AN ARC TO SUBMIT A REVIEW
If you are  interested in being one of the first advanced readers to contribute with an honest review, you may contact press@salonarchitects.com by June 30th, and you may receive an Advance Reader Copy of Geospaces in return for a review text by July 4th.
You may also sign up the Geospaces Preorder List here for free, and we'll let you know when the book is published in September 2022 and available in both hardcopy and ebook formats.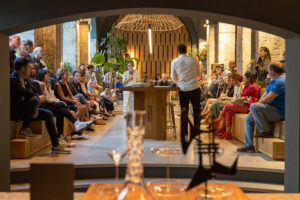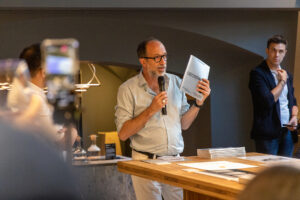 Photo Credits: Nicola Palumbo