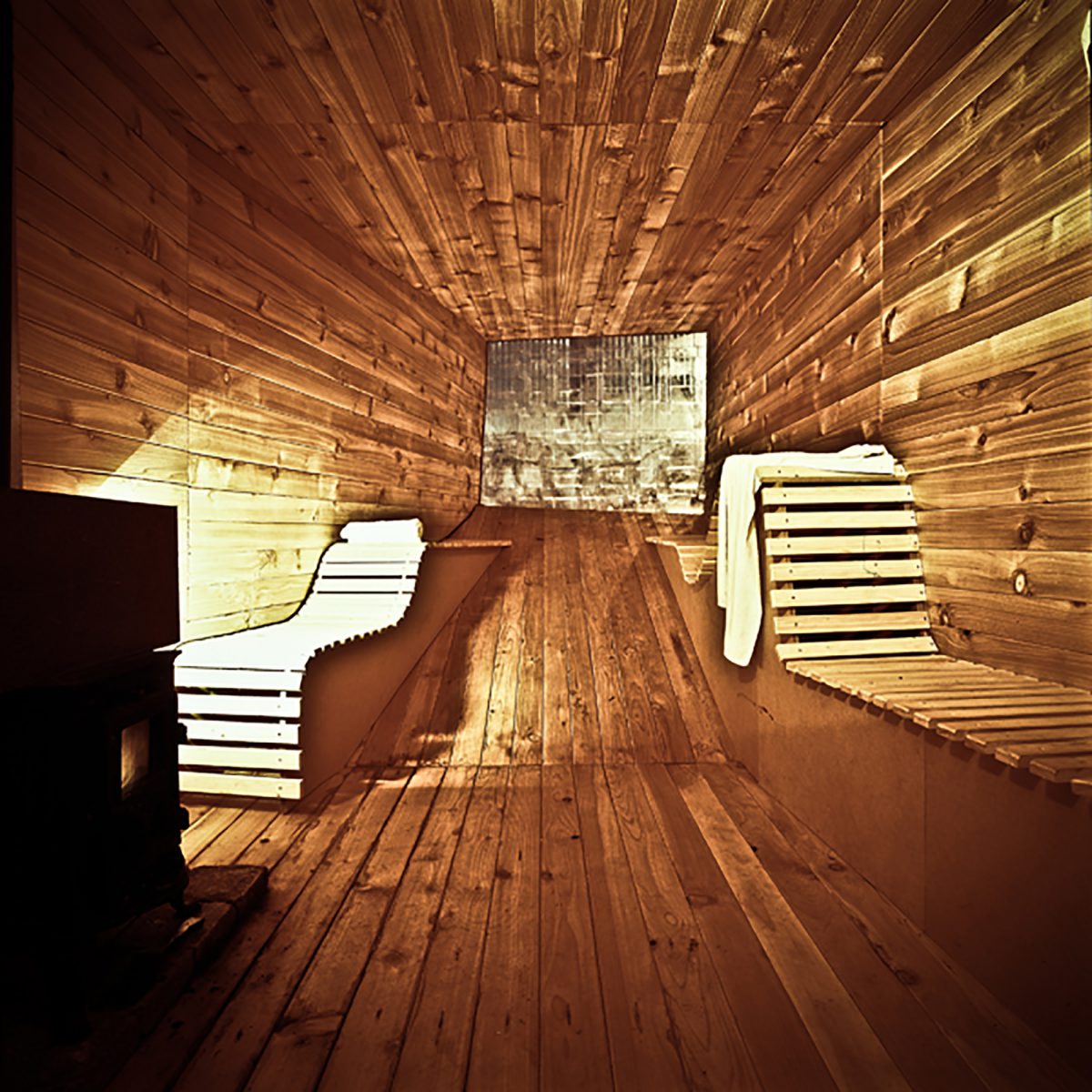 Sauna
Location
Letterfrack, Ireland
Design
Nil Aynalı, Alper Derinboğaz & Frederik De Smedt
Team
James Barnfield, Dan Branda, Salvador Clariana, Miro Craciun, Leonardo Del Negro, Jesus Diaz Osuna, Vincenzo Donadio, Ewa Dudek, Canan Erten, Javier Guerra, Ioana Iordan, Emir Kasım, Zoi Katsarou, Beppe Lanfranchi, Zana Llonçari, Piotr Maciaszek, Pinelopi Mamoura, Rita Martins, Miguel Nacher, Gizem Oktay, Eftychia Papathanasiou, Alvaro Paya Piqueras, Alessandro Pela, Jerzy Soltyk, Dave Walsh
Construction Supervision
Nil Aynalı & Frederik De Smedt in collaboration with Eros Laini
Zauna | workshop for the European Architecture Students Assembly.
Our goal for this workshop was to create a relaxation place as a new attraction for Letterfrack in relation to its environment and activities, additionally leaving an EASA footprint in the area.
We set of to build a compact version of the earlier intention and moved the dressing room in the design in front of the sauna arm to create an antechamber as a buffer and adaptation space in between the outside cold and the inner heat.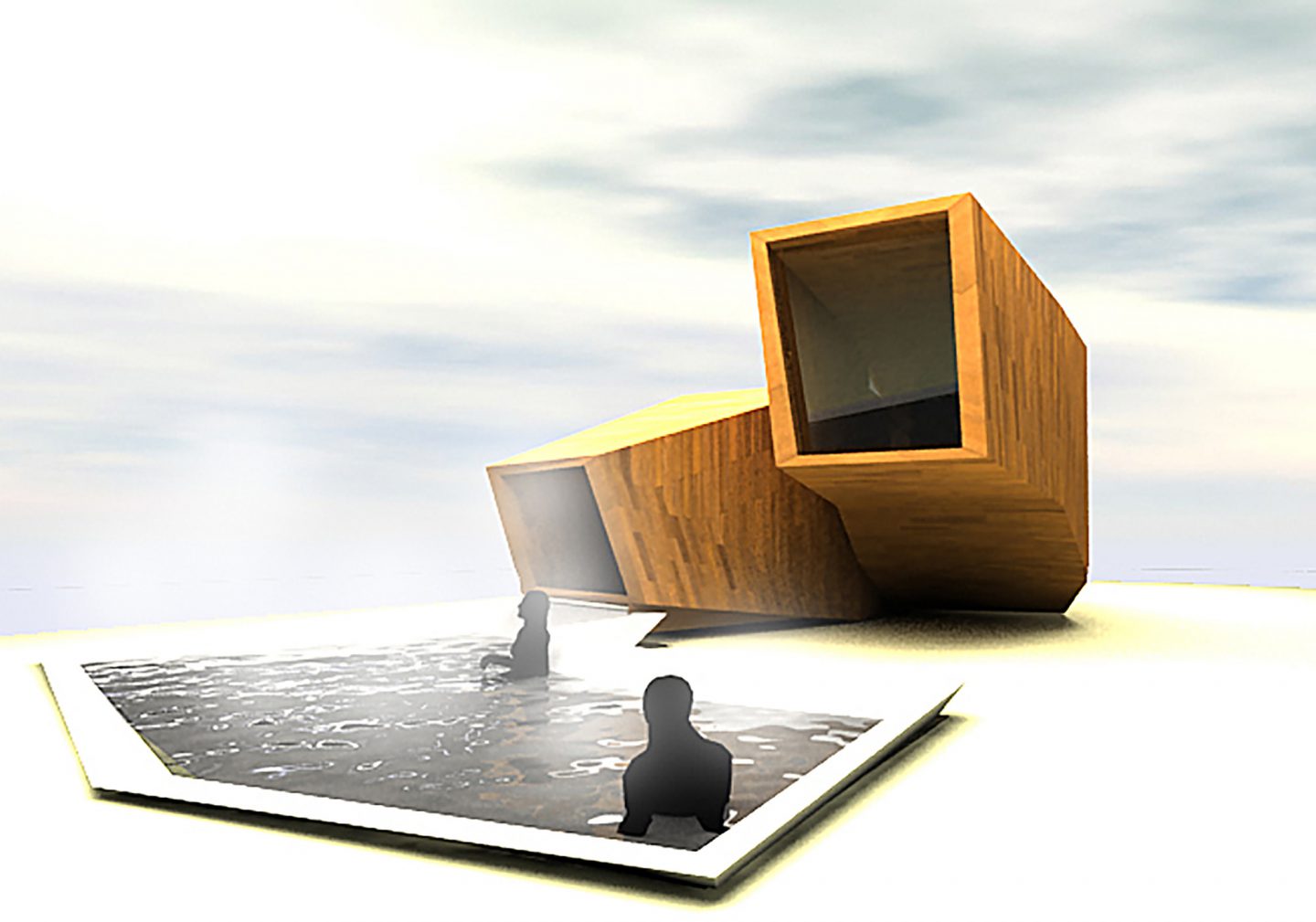 The whole construction is principally made of wood: coated panels on the outside, a thick inner structure packed with insulation, inner wooden panels and a cedar plank finishing. The furniture was designed and made on the spot. The big window and entrance curtain are made from woven plastic flaps that one might encounter when entering the colder vegetable and fruit section in the bigger supermarkets around.